Indiana Jones against the Trump Empire | Society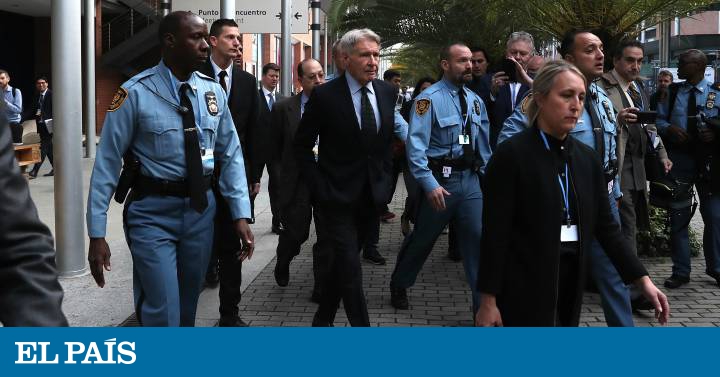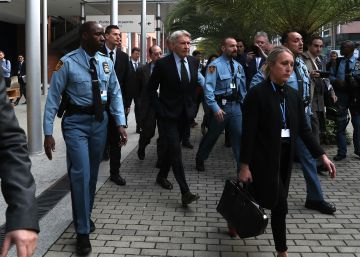 A chorus of "Oh, my God! Oh, my God!" Runs through a crowd that clusters against a small pavilion belonging To united states. It is four p.m. That pavilion has a transparent side and there people also pile up to interrupt the passage in this area of ​​the summit. The United States has done with the weather what it does with basketball in the World Cups: pull stars whose presence overshadow everything. There was disappointment, impatience and frustration these days with the American giant, whose president, Donald Trump, is one of the biggest deniers of climate change. Against that, politics and spectacle.
Michael Bloomberg, the billionaire ex-mayor of New York and candidate for the primaries of the Democratic Party. And Harrison Ford, that is, Han Solo, Indiana Jones and Rick Deckard in person crossing the Ifema Blue Zone between raised mobile phones, shouts of "oh, my God!" And exceptional security measures. What else he said, if the propaganda coup had been rapid (urgent call this morning) and fulminant in charge of who can best face Trump – and was also president in the film Air force one– in the land movie he likes: that of action heroes.
Extraordinarily at 77, a blue suit with a tie, Ford points to the White House: accuses Trump of "lack of courage" for saying he was leaving of the Paris Agreement unlike US companies, civil organizations and administrations committed to reducing emissions, he claims "courage" (Hollywood script and vocabulary codes) and gives him duties: "We have to protect nature's ability to support humanity. We have to drastically reduce our dependence on fossil fuels, accelerate the transition to clean and renewable energies, since a large part of the climate solution can come from protecting nature's ability to store carbon. " He then cited indigenous peoples ("The world needs to improve the diversity of our cultural and political conversations: indigenous people must have a seat on the table"), the Amazon ("It is necessary to end deforestation and expose pernicious financial mechanisms that finance it: we are destroying intact tropical and boreal forests, destroying biodiversity and indigenous peoples and their knowledge of these places ") and young people (" We cannot continue to deny them the emergency to direct their future: we need to get out of the way and let them lead ").
The chronicler waits to Harrison Ford trying to hum the songs of his legendary films but in the end the only thing that comes out is "Indiana, Indiana, you have me even the banana" because Spain is like a virus: it never comes out, it doesn't go away, it chases you to Hollywood if necessary . Ford, amid American applause and shouts (those "uuuuuuuh") that are always heard in the background, sits in the front row to give way to Michael Bloomberg, a man of his age who now wants to rule the United States. This American action in Madrid is not understood without him, his political influence and the need to occupy the spaces that Trump's skepticism leaves empty. Nothing he didn't say himself, Bloomberg, before in another act: "I'm here because Trump hasn't come." "The reason I am here is very simple," collects Europa Press. "Because your Administration refuses to fight against climate change and we have to do the job. We know that we have much more to do, there is new evidence every day that climate change is getting worse. We must redouble our efforts. "
Moving Harrison Ford is like pushing a tractor. Try to break through the summit with the difficulty of an animal surrounded by elephants. There are voices of everyone and for everything. "Ask him how much the Millennium Falcon consumes," says one. Ford is older, but he pretends it well. Like the planet, which every time pretends it worse.
. (tagsToTranslate) indiana jones (t) empire (t) trump (t) united states (t) throw (t) star (t) harrison ford (t) michael bloomberg (t) arrive (t) madrid (t) occupy ( t) hollow (t) president



Source link