India Martínez: "If you try to be what you are not so that they do not judge you, you are a lie"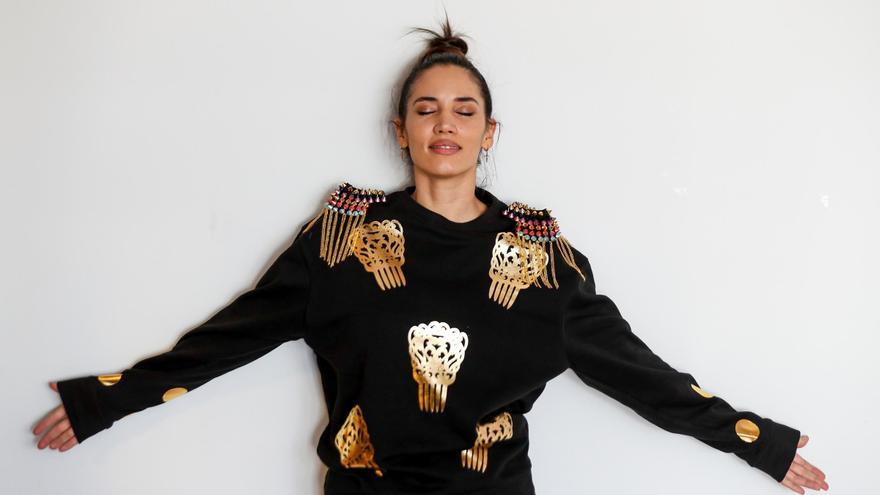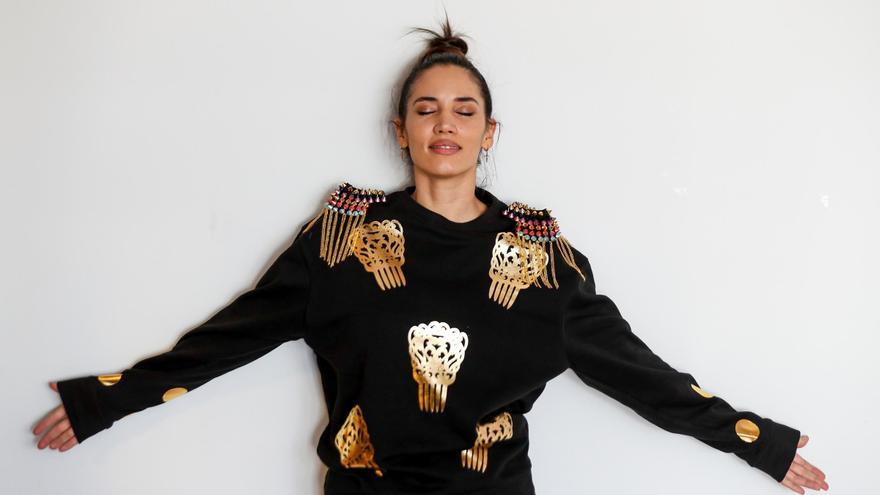 -Some of his albums are titled '13 truths' and 'Other truths' and now he presents his book' Half-truths'. Do some truths hurt and therefore are they half?
-There are some truths that one is not prepared to receive at that moment and sometimes you try to save some element. When you are ready, you tell the other part, and I, who make music, behind some songs I have beautiful stories that have marked me from which these end up being born. Outside of the songs, I also have some personal moments or reflections, surrounding or parallel stories or the simple fact of delving into my memories or imagining, help me to write them.
-In the first pages, he recognizes that he was a little scared to venture into writing. There is a chapter to confinement. Has that time of disconnection helped you when writing it?
-This year that life has stopped us has made this arise much earlier: I have started to write more times, without tours, without trips, without any rush. I have tried to take advantage of the situation, yes, when I unblocked myself, since the first months were all very difficult, the fear of not knowing what was happening, the people, the television … it was all crazy. When I passed that parenthesis, I started doing new things. I took out La Saeta, I took out a song dedicated to pharmacists and did several live shows from home for my followers. As a result of all this I sat down to write, I began to flow in an amazing way … The fact of writing in prose, for me, who was not used to it, has given me a lot of freedom and I began to compile little things that I had written for a long time. and in time, half songs that I had saved and that's how I started this book. I respect the profession of the writer a lot, but that has not stopped me from being honest with myself and for anyone who wants to know me a little more.
– "There is only one life to live, let no one make us bitter, not even ourselves," he writes just after a chapter in which he talks about toxicity. Have many "brown people" (that's what she calls toxic people) passed through your life? Do you think that at some point you were?
-Too many! And of course, of course I have been a brown person at some point. In the end, we are our worst danger, in reality, we do not have to be influenced by others but, sometimes, that energy sticks. As I say, the bad energy is palpable in the environment and in the end it ends up flooding you. It is in oneself to allow that not to enter, even sometimes I think that our own head is the worst enemy and seeks victimhood, to think of the negative before the positive. We are the ones who have to do the work of throwing out all those thoughts and keeping everything good. I am a very peaceful person who always sees the good side of things but of course, there are days when I am not so positive and I can become a toxic or brown person.
-His family is very present. And its roots more. In fact, in the book you tell some of his memories with his mother at home. What do you think of those who deny their origins when they are humble?
-They are not going to find themselves so easily. It is important to know where you come from, it sounds cliché but, if you try to be what you are not or camouflage or hide your weaknesses by the fact that they do not judge you, you are a lie, you are a pose and in the end that can fall apart. In the end, there are things from my past or my beginnings that are not so beautiful but they are part of me. I am very proud to have been born into such a humble family and that they have taught me those values ​​of overcoming those things, becoming strong and continuing to grow.
-There is a lot of feminism in the book and even an ode to women. Have you ever been uncomfortable in the world of music, especially in its beginnings, because of the fact that you are a woman?
–I have been very lucky because I have always felt very well protected and treated with a lot of affection. I have had a moment of progress and struggle, however, other generations have had it even worse. Before, the simple fact of being an artist in the world of music was even frowned upon, that is an extreme that I have not come to feel. I have very good colleagues who have taken care of me and love me very much, and it is reciprocal but, yes, from time to time, you find yourself with a different look that just because you are a woman does not give you the strength or the place you deserve for the work you do. Sometimes it is noticed through this or through the micromachisms that are perceived day by day. We have no choice but to continue fighting, without claiming anything either since I don't want this to be a war. As I say in the ode to women in the book, we talk to each other, all women depending on the society they are in, the country, ethnicity or religion have a higher or lower level of development. It does not mean that each one is worse or better, but that each one lives its evolution within what they have to live. With the ode I want to represent my message of helplessness in the face of this situation. You choose, nobody can tell you that you cannot and you have to know how far you can go as a woman. Let no one deceive us or tell us that we cannot go to school, that we cannot have a decent job charging the same as a man …
-Music is very present in the book. How is that adaptation to the concerts of the Covid era going? Do you miss the contact with your tribe?
-The contact is missed a lot, I always say that I am a bear: I love to get off the stage, hold someone's hand and sing to them. We have to deprive ourselves of these things right now and hopefully the old normality will come soon, not the new one. But I like the smallest format, with a single instrument, as I did many times as a young girl: you hear me sing, speak, breathe, think, you hear everything. Is very pretty.
-In fact, it performs in Malaga on July 31st.
-I really want to. I didn't have time to go there with Palmeras since I only did 8 or 9 concerts. I could only come to sign and it's a shame. With what I love Malaga! I have spent many end of the year there and my sister lives in Alhaurín. Almería is my second land, Córdoba my first and then I have my Málaga. In that Bermuda triangle I'm moving [Risas]
-More premieres: just out DVICIO is not enough for me. How was the reception of the first days?
-The reception has been amazing! In one day we have exceeded 100,000 views, people sharing on social networks and everyone is very surprised and happy with the video clip, which is practically a movie. I do not know if he has seen it …
-Yes. I was going to ask about him. Since Ismael Vázquez, his partner, is behind the videos, they are becoming authentic short films.
-They have always been collaborations, we had not always been able to work together one hundred percent. I have him so close and I admire him so much, he knows how to do so many original things that I recognize that I cannot deprive myself of this. We have two different worlds and now we have finally been able to unite and it has been explosive, as you can see.