Increases the price of money by 0.5 points, the highest rise in 22 years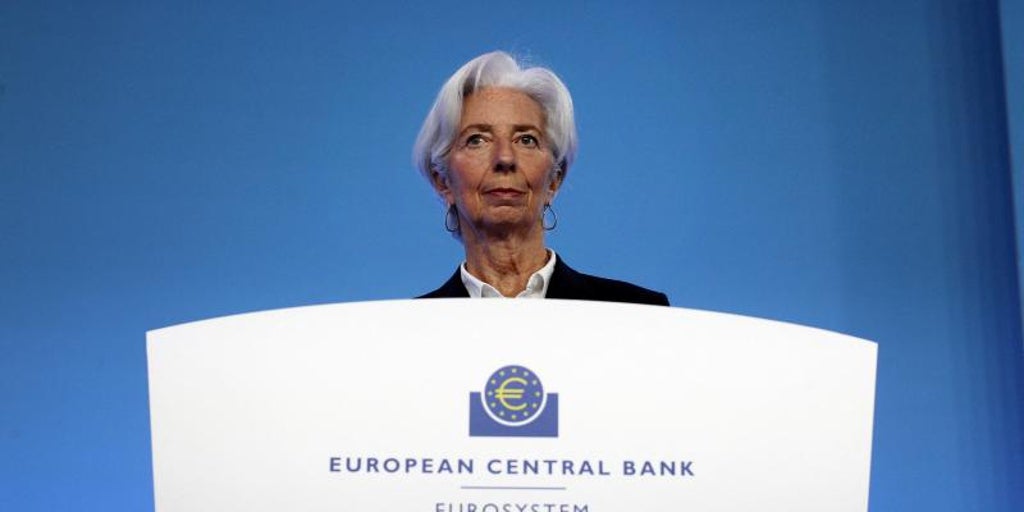 The European Central Bank (ECB) today struck a blow on the table with a historic rate hike, the first in 11 years and the largest in the last 22 years. The Governing Council decided, by surprise, to raise the three official ECB interest rates by 0.50 points and approve the new control instrument to curb runaway inflation and control the sovereign debt of the countries in southern Europe. Analysts interpret the higher-than-expected rise to be due to increased urgency due to the ongoing political turmoil in Italy.
With these steps, the objective is "to ensure the return of inflation to 2% in the medium term," he points out in the note issued at the end of the meeting of his governing council. She intends to do it "in the medium term", that is, in 2024, as the president herself, Christine Lagarde, made clear in the speech she gave in Sintra (Portugal) last week. On the mechanism to intervene in the capital markets if the gap between bond yields widens unjustifiably, she says: "It is necessary to ensure an effective transmission of monetary policy."
The ECB has thus decided on an increase in the price of money greater than what it had advanced in recent weeks, when several members of the Executive Committee indicated that the increase would be 0.25%. In the note sent to the media, the Governing Council points out that it is "appropriate" to take a first step "on its path to normalization" of official interest rates that is more significant than what was indicated in its previous meeting.
The ECB has already hinted that it could raise rates again in September. The central bank pointed out that in its next meetings "an additional normalization of interest rates will be appropriate" and defended that "the advanced step to get out of negative interest rates agreed today allows the Governing Council a transition to a focus on the that decisions on interest rates will be taken at each meeting'.
After the meeting of the Governing Council, the ECB announced that it also increases the credit facility by 50 basis points, to which it lends overnight banks, up to 0.75%, and the deposit facility, to which remunerates excess reserves for one day, up to 0%. On the other hand, the entity led by Christine Lagarde gave the green light to the new anti-fragmentation mechanism to prevent Italian or Spanish risk premiums from running amok.