Inauguration of the head of the Canary Islands Aeronautical Rescue Coordination Center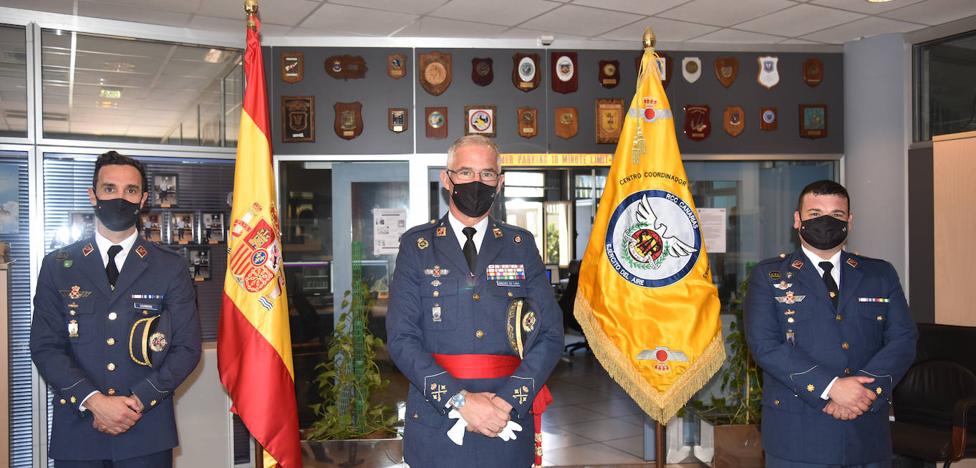 Replacing Commander José María Cambero Bueno, who held the leadership of the ARCC Canarias since 2019.
Last March 21
Commander Ignacio Crespo Sordo took office as head of the Canary Islands Aeronautical Rescue Coordination Centerreplacing the commander
Jose Maria Cambero Buenowho held the leadership of the ARCC Canarias since 2019.
The act began at 1:00 p.m., in the facilities of the C
ENAIRE Air Traffic Control Center in the Canary Islandswith the arrival of the General in Chief of the Canary Islands Air Command Juan Pablo Sánchez de Lara, who presided over the inauguration.
During his speech,
Commander Crespo thanked at the helm the trust that has been placed in him by this appointment, which is a great pride and a challenge to assume the great responsibility of
heiderate the staff of the ARCC Canarias, a team characterized by its commitment, sacrifice and availability in fulfilling the permanent Search and Rescue mission assigned to the Air Force. He also expressed his desire to focus his efforts at the head of this unit, providing the best possible service and ensuring that coordination with civil emergency services continues as smoothly as it has been up to now.
The ceremony featured the
presence of various civil and military authorities of the Archipelagoamong which it is worth mentioning the sub-delegate of the Government in Las Palmas, delegate of Defense in the Canary Islands, representation of the CECOES 112, head of Maritime Rescue of Las Palmas, Regional director of Enaire in the Canary Islands and Autonomous President of the Spanish Red Cross in the Canary Islands, as well as family and friends.
Major Ignacio Crespo Sordo He was born in Langreo (Asturias). Is
helicopter pilot and has served in the 802 Squadron of the Armed Forces since leaving the General Air Academy with the job of Lieutenant.
is in possession of
two NATO medals non-article 5, a Cross of Aeronautical Merit with a white badge, a commemorative medal of the BALMIS operation and a white Cross of the Order of Merit of the Civil Guard.
Throughout his long career
Commander Crespo has accumulated a total of 2153 flight hourshighlighting the 1885 dedicated to the SuperPuma helicopter, a platform for which he is trained to Flight with Night Vision Goggles, as an Instructor and as a Flight Test Pilot.