Inauguration of an exhibition that reviews the biography of Tomás Morales, including his facet as a politician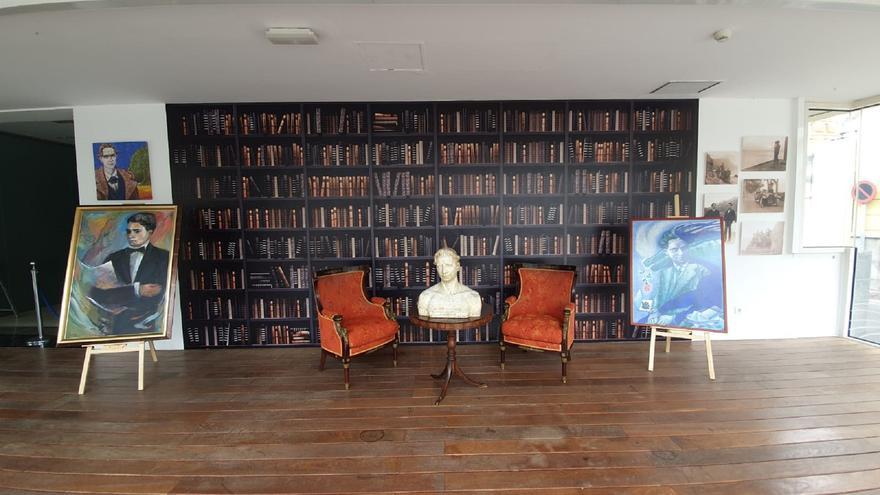 The showcase of the Palace House of the Cabildo of Gran Canaria hosts until August 20 the exhibition 100 years of the poet Tomás Morales, in which a review is made of the biography of the poet whose Centenary of his death is commemorated this year, including his facet as a politician in the insular Institution, of which he was vice president and accidental president.
This action, organized by the Cabildo and the Tomas Morales de Moya House-Museum, is included in the wide program of events promoted by the Ministry of Culture until next year to remember the figure of Morales, died on August 15, 1921 with just 36 years of age and in the same year in which he was appointed vice president of the Cabildo. This year marks the 100th anniversary of that denouement that cut short the life of what can be considered the most significant poet of contemporary Canarian letters.
In addition to its artistic side, the Cabildo is a prominent part of Morales' biography and the portrait of Cirilo Suárez that presides over the Assembly Hall of the Tomás Morales House-Museum corresponds to that time. In addition, the Casa Palacio building is a sample of the rationalism of his great friend Miguel Martín Fernández de la Torre, who participates in the design of The Roses of Hercules with his brother Néstor, and mainly because it is located at the starting point of the Paseo that bears the name of the poet and which connects with Pérez Galdós street, where he lived his last days and today wears a plaque that remembers him.
This exhibition exhibits a varied iconography of Tomás Morales, including original photos, from different periods and by different authors, as well as a bust of the poet and the recreation of a library. All this with the intention of awakening the curiosity of the hundreds of passers-by who pass through this central point of the capital of Gran Canaria every day. And, in turn, to pay a small tribute of the Institution to both the poet and the politician.
Tomás Morales is the author of such significant books as Poems of Glory, Love and the Sea (1908) that opened the doors to the literary modernity of the islands, and The Roses of Hercules, published in two volumes in 1919 and 1922, which have established themselves as an editorial milestone in the Canarian literary scene.