Iñaki Williams will play for the Ghana national team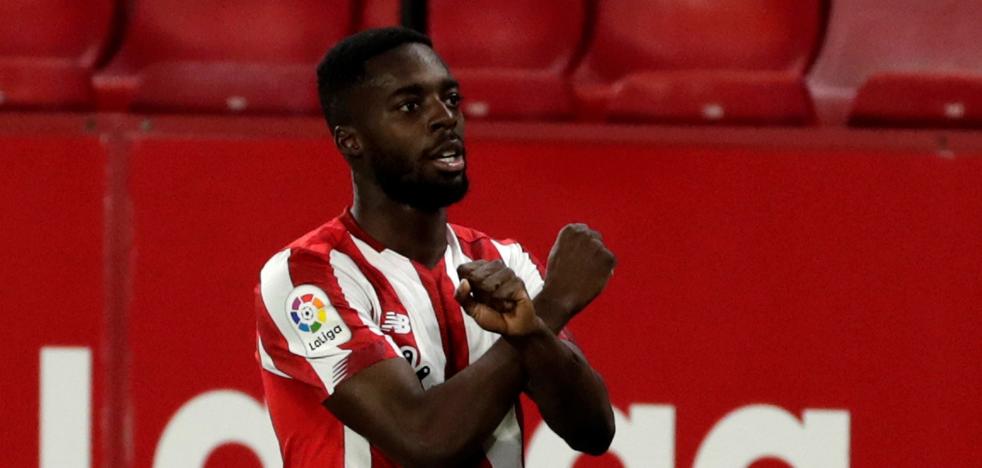 The Athletic striker feels that "the time has come to meet my roots" and will play the World Cup in Qatar with the African team
Iñaki Williams announced this Tuesday that he will wear the shirt of the Ghana national team. The Athletic striker chooses the African country, where he is from, with whom he will play the World Cup in Qatar. The rojiblanco player has made it official through a video posted on his social networks in which he proudly announces that "the time has come to meet my roots."
Rumors about the possibility that the eldest of the brothers would end up wearing the colors of the African team began a month ago, when Iñaki and Nico traveled to Ghana to enjoy their land and their family for a few days. Several local media assured then that Iñaki was processing the necessary documentation, a possibility that has ended up materializing.
"Each step we take in life has a meaning, an evolution, a look at the future that in turn leaves a mark, a legacy," begins the Athletic player in a video shot in many parts of Bilbao and Ghana. «My parents have always instilled in me values ​​based on humility, respect and love. They have taught me the way I have to face life, that constant struggle to continue growing and working to improve as a person and as a professional». They, his family, are the main reason why he has made such a momentous decision for his future. "I feel that the time has come to find my roots, myself and everything that Africa and Ghana mean to my family and me," he says.
The rojiblanco "wants to return a small part of what he has given us and has contributed to me as a person, as a son and brother." He ends by saying that «today a great challenge begins. Starting today I will defend the Ghana shirt with my values ​​as my flag, leaving my skin every minute and giving the best of me. I am one of 'The Black Stars' (The black stars, the nickname given to the Ghanaian team) ».