Iñaki Williams before the judge: "I felt humiliated by the racist screams"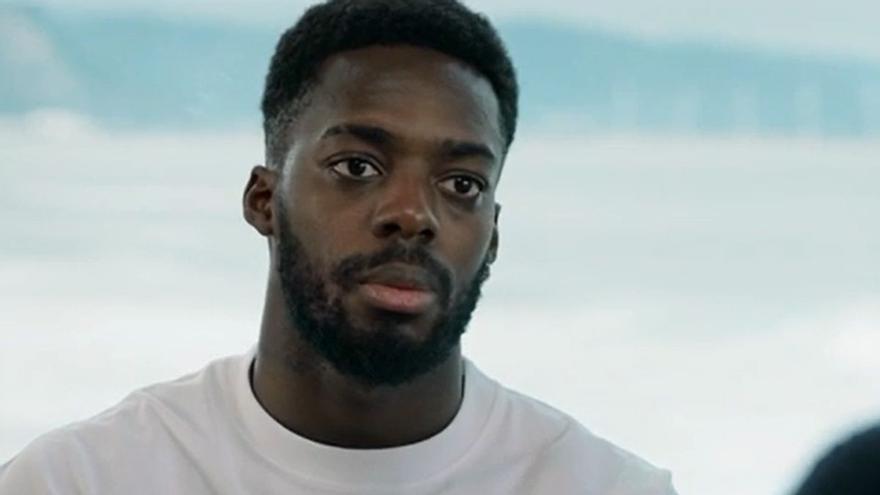 The black player of the Athletic Bilbao Iñaki Williams has declared this Wednesday before a Cornellà judge that he felt "humiliated" and "outraged" by Racist shouts from two Espanyol supporters during a meeting the January 25, 2020 in the field of the blue and white club. The striker, who has been questioned via videoconference, has stressed that he did not understand how events of these characteristics can occur in the sports world today. The togado had also summoned the two defendants. One of them has not appeared and the other has availed himself of his right not to testify. The Professional Football League has appeared as an accusation.
The footballer recalled during his statement what happened that day on the field. Around minute 14.26 of the second half and after his coach's decision to be relieved, Williams was fired with shouts of "uh, uh, uh, uh", an onomatopoeia that reproduces the sounds emitted by the monkeys. And not only that, but one of the defendants, according to the images provided in the case, made gestures imitating an ape. The player explained that it is possible that the match referee did not hear anything because the insults came from a very specific part of the field.
A crime against the dignity of persons
In November of last year, the prosecutor against hate and discrimination Miguel Ángel Aguilar filed the complaint against the two fans, the first for racist insults in the stands of a professional soccer game. The public accusation attributes to the two followers of Espanyol a crime against fundamental rights and public liberties, in its modality of injury to the dignity of people due to discrimination related to national origin, and was admitted for processing by the Investigating Court number 2 of Cornellà, town where the RCDE Stadium field is located and, therefore, where the events took place.
The investigation began as a result of the complaint presented by the Professional Football League before the Barcelona Public Prosecutor's Office, andn which recounted the racist insults uttered when the player was substituted from the field of play and received from a sector of the Espanyol stands "shouts of contempt for his person, with the undoubted intention of humiliating him and undermining his dignity for racist reasons ", maintains the public ministry. The prosecutor commissioned an investigation Mossos d'Esquadra, who managed to identify the perpetrators of the insults after examining the images of the security cameras and thanks to the information provided by the blue and white club on the headlines of the towns where the shouts came from, in sector 108 of the stands.