Iñaki López warns José Yélamo, his successor in 'laSexta Noche': "You still have to give the witness to Nuria Roca"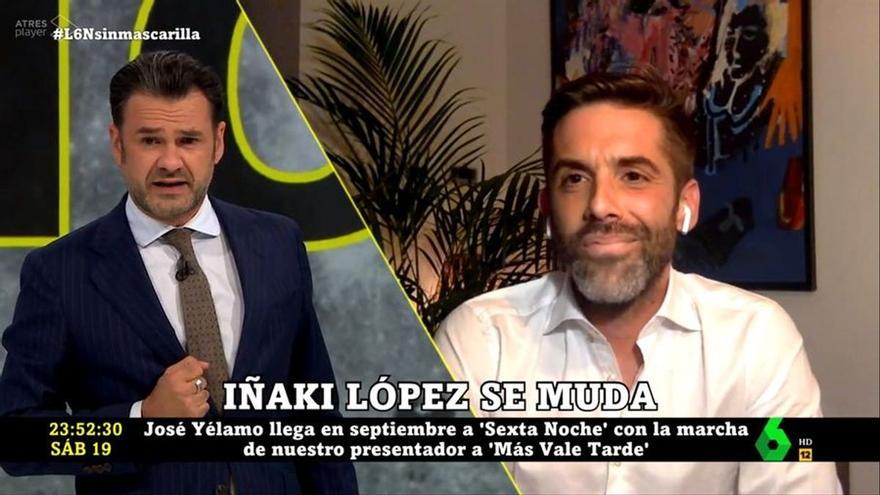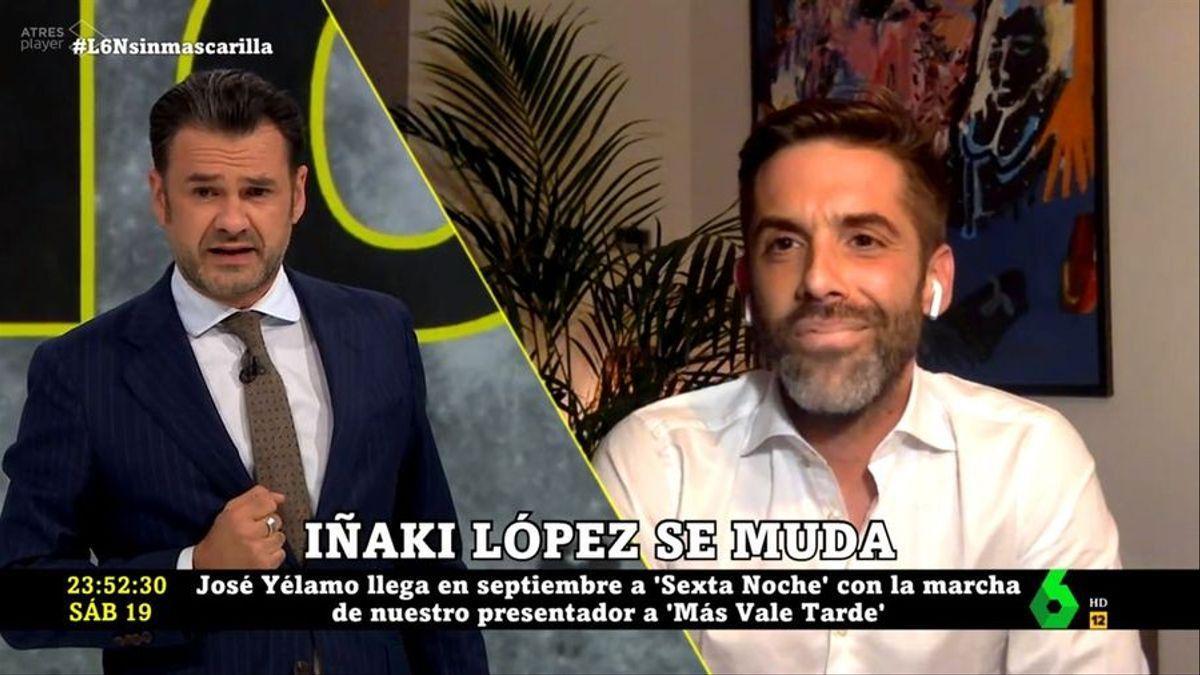 Iñaki López and José Yélamo have met this Saturday in 'the sixth Night 'before the first gives up the baton to the second in charge of the program. In the next few months, Yélamo will present the program in replacement of López, who will be in charge of 'Better Later' in the company of Cristina Pardo.
José wanted to know how Iñaki is able to stand in front of the cameras for so many hours, something that is not comparable to what he does in 'Better late' on a daily basis. "What is the trick to endure five hours on your feet and not end up busted? I've read around that you wear comprehension socks. If this is true, I would like you to confirm it and tell me where you buy them. "
To this joke, López responded with another: "I am more than fishnet stockings." However, he later clarified that a part of the program "takes place sitting down." Although then he wanted to continue joking with his successor, warning him of a possibility that could make him stand for even more hours.
"When this program started, it lasted four hours. Now we are on for five and a half. When you join, who are younger, you still end up connecting with the Holy Mass. For you to get ready ... You still have to give the witness to Nuria Roca when you finish ".