Iñaki López said goodbye to Revilla and Almeida among anecdotes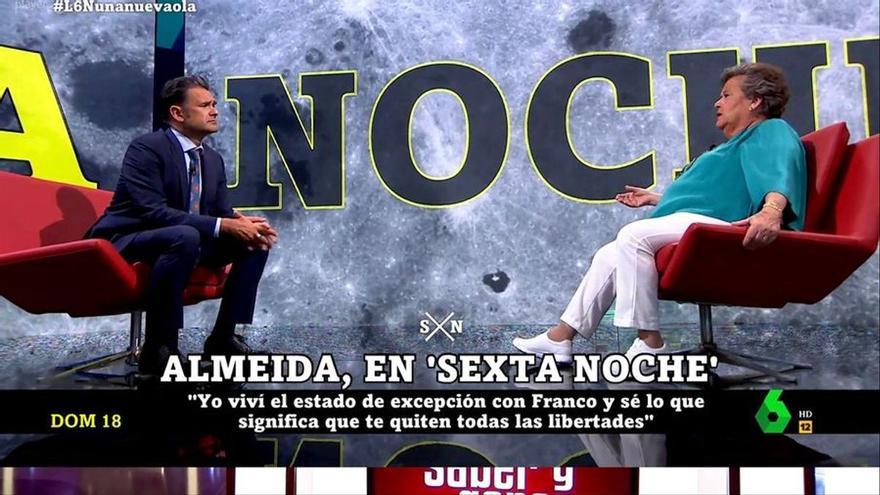 Iñaki López faces its final stretch as presenter of 'The Sixth Night', a fact that has already caused start saying goodbye to some collaborators who have been with you every Saturday night for so many years. For this reason, the journalist wanted to say goodbye to his penultimate program of Miguel Angel Revilla Y Cristina Almeida.
The president of Cantabria is a regular on the set of the program, for this reason, the presenter wanted to show his gratitude: "I want to thank you for these nine years. I hope you not only continue to attend this program but also 'Better Later' next year. I'll call you back".
To these words, the Cantabrian wanted to respond quickly: "Do you know the most important of these nine years? The most important thing, apart from the fact that we have defended just causes, is that I think we are friends you and me ". Some statements that the Basque did not hesitate to confirm: "We are, make no mistake about it, Miguel Ángel. We will give each other a hug. "
The presenter has also taken the opportunity to say goodbye to Cristina Almeida, with whom he has shared countless nights. This is why Almeida wanted to tell an anecdote: "When they operated on my knee they put an elevator at home that breaks down whenever you want", to which López added: "And we both got in and he stopped. We had to go down the emergency stairs. "
Laughing, Iñaki acknowledged that he would not mind having an affair with the lawyer if they were not of such different ages, something he joked with based on the previous anecdote: "It was an intimate moment for 10 or 15 very passionate minutes." However, the former deputy added in a joking tone: "Yes, but he didn't have time for anything because the elevator measures one by one and we didn't have much mobility."