Iñaki López and his funny moment with José Luis Perales: "Your tone is fantastic, but for you alone"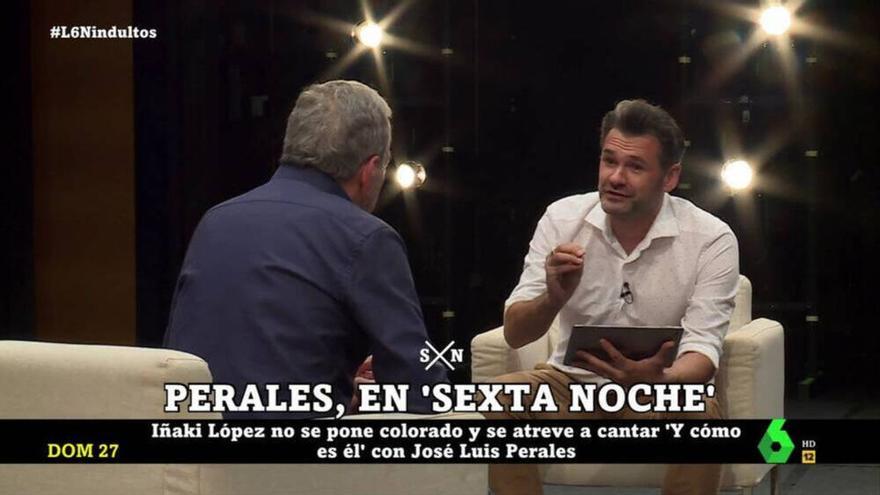 Iñaki López, along with a part of the 'laSexta Noche' team, traveled to Cuenca to speak with José Luis Perales, in the auditorium that has been named after him for a few days. During the course of it, both dared with a duet that did not turn out as they expected.
López began the interview with gratitude: "I'm very excited, José Luis", and then I took a tablet where I could read the lyrics of the song 'And how is he' and ask him to sing it together. It was then that the singer suggested that they should first prepare the tone in which they were going to sing it.
The journalist, seeing that Perales took it seriously, wanted to warn him: "I sing very badly. I have dared with your song in more than one karaoke … but mine is complicated." Then, he began to sing a few verses so that the singer could join him, once he had caught the tone.
Although both did what was in their power, José Luis cut the performance shortly after: "This is a total disaster!". To this, the presenter reproached him that "you are not one of duets", to immediately ask him to rate his performance. "Your tone is fantastic, but it is for you only because it is very difficult to compact"the singer replied between laughter.