Iñaki Gabilondo's goodbye: "Getting older is a process of farewell"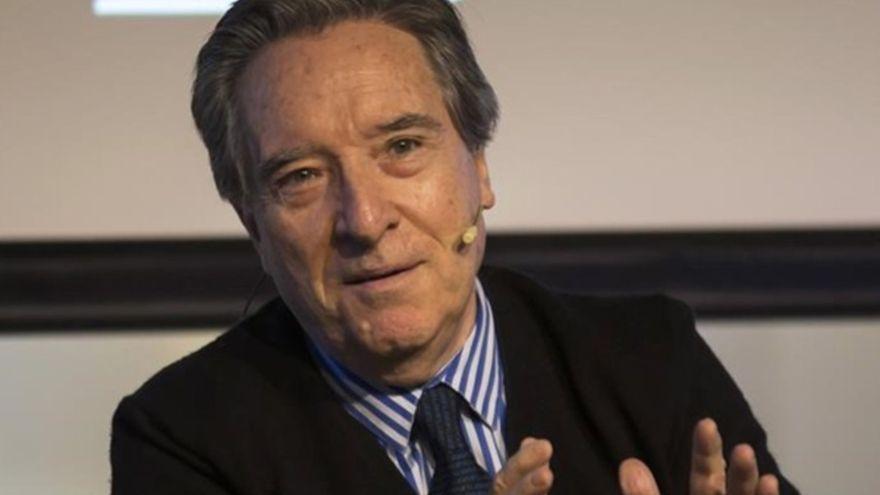 Journalist Iñaki Gabilondo said "goodbye" to the microphones tonight In an interview on Cadena Ser's 'Hora 25' program: "Getting older is a farewell process. I'm going to turn 79 next month. It was clear that this was over and I was getting bored with myself."
Gabilondo He is the former director of Cadena SER programs such as 'Hoy por hoy' and 'Hora 25' where precisely tonight he commented that he feels "happy that this is where we can say goodbye. This is what I come to. I was as I wanted, retiring by way of maximum discretion. " "Here when I stopped making the comments surely I should have left everything. We forced a little more on the 'Today for today', but in my heart it was clear that the end had come"said an excited Gabilondo.
In Gabilondo's opinion, "the radio of 2021 is the appropriate one for the society in which we are living. It seems to me that we are puzzled because we have lost our listeners." For the communicator "the radio he's doing his job and at the same time he's nervously looking for listeners we don't know where they are. "
According to Gabilondo "the possibilities of radio are multiplying and varying, but it is very dangerous to believe that the radio corresponds to a past medium. Radio is the only medium that operates in hours, minutes and days and does not demand anyone's attention. If you listen to the radio you can do everything. The radio makes you the second voice, if you want, you can listen to it, if you want to, you can hear it. Some are listening to us and others are listening to us. "
Regarding the situation of journalism and the media in general, he thinks that "the structure that supports it is affecting him" and added that "people have discovered that journalism is essential in self-defenseBefore, he may not have realized it. You already know that you need informative drinking water wells. " journalism current "you have to look for the viewer and in that sense it is very important that the media re-read their history of independence and connections and approaches and distances with the powers that have sometimes been inadequate. As we are not understood as independent we are going to have problems ". For the Gipuzkoan journalist, the so-called 'fake news' are an industry that serves to poison, intentionally. "You have to play fair because we risk our lives," he said.
Of his relationship with the SER he referred with emotion that it has given him everything, "every time I have heard the red light go on I have felt the cramp of a child who dreamed of being there. I think I was like almost all children because everyone wanted to live in Disneyland. " "He was from a very humble family that lived the fascinations of Spain around the radio. Radio as a creator of mental images, each word filled the world with color. When I passed every day in front of Radio San Sebastián, it is as if it were Disneyland I have never felt a greater triumph than when I was director of Radio San Sebastián ", recalled Gabilondo.
Regarding the situation in Spain, affirmed that it is deeply concerned "about the atmosphere": "Democracy is a game of tensions, it was invented to disagree and it is the very essence of democracy, but if there are no elements in common it is useless. There are things that cannot be done without agreement. As there is no possibility of agreement. we are leaving more important things ".
Regarding Catalonia, he said that "it is good that they talk, but neither the current Government nor that of Catalonia have the capacity to follow through on the agreements." "Spain is a formidable country," Gabilondo emphasized, "but it seems not to be looking at the transforming force, it seems that we continue to play the traditional games of the past. That causes me a lot of pain, it causes me pain." And he added: "Spain is a country that when it has had a project has astonished the world", but, "when there is no project there is a centrifugal game. I am surprised that not everyone, the opposition, understands that we are not in a moment to make opposition based on demolition ". "If democracy is going to be like this, I will erase myself"he declared.