'In the spotlight' is reinforced with the signings of Ana Terradillos, Samanta Villar and Mayka Navarro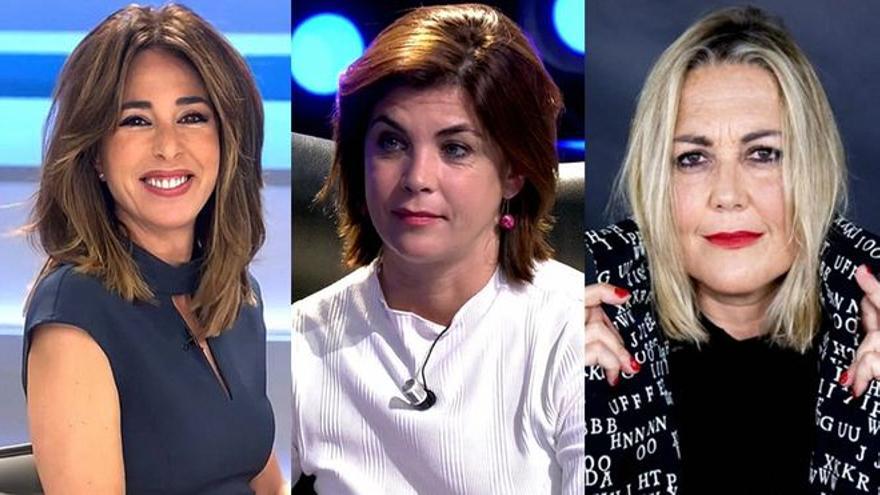 The recordings of the new deliveries of 'In the spotlight', which this Friday announced the signing of three renowned journalists to join its team of reporters. Cuatro's research program incorporates to its team Samanta Villar, Ana Terradillos and Mayka Navarro, who will carry out reports focused on their respective specializations.
Villar thus returns to the second chain of Mediaset, where he has been at the forefront of formats such as '21 days' or 'Samantha connection'. Recently she has been seen by Telecinco as a collaborator of the debates that accompanied the broadcast of the documentary starring Rocio Carrasco.
Specializing in international terrorism, Terradillos adds a new project to her career in the Fuencarral group. The collaborator of 'Ana Rosa's program' Y 'Four a day', which this summer will replace Ana Rosa Quintana during her vacations, also presented the documentary series 'Spain looks to Mecca' in 2018.
Mayka Navarro, an expert in police and event information, also becomes part of the team of 'In the spotlight' in its new season. Currently, the journalist works as a reporter for 'The Ana Rosa program', 'It's already noon' and 'Four a day'.
Produced by Unicorn Content, 'In the spotlight' premiered on Cuatro in July 2016 and since then it has delved into a multitude of current issues, uncovering fraud and injustice with your investigative reports and reporting on social issues that directly affect viewers in matters as diverse as health, consumption and the economy.