In the Canary Islands there are about 40,000 affected by persistent undiagnosed covid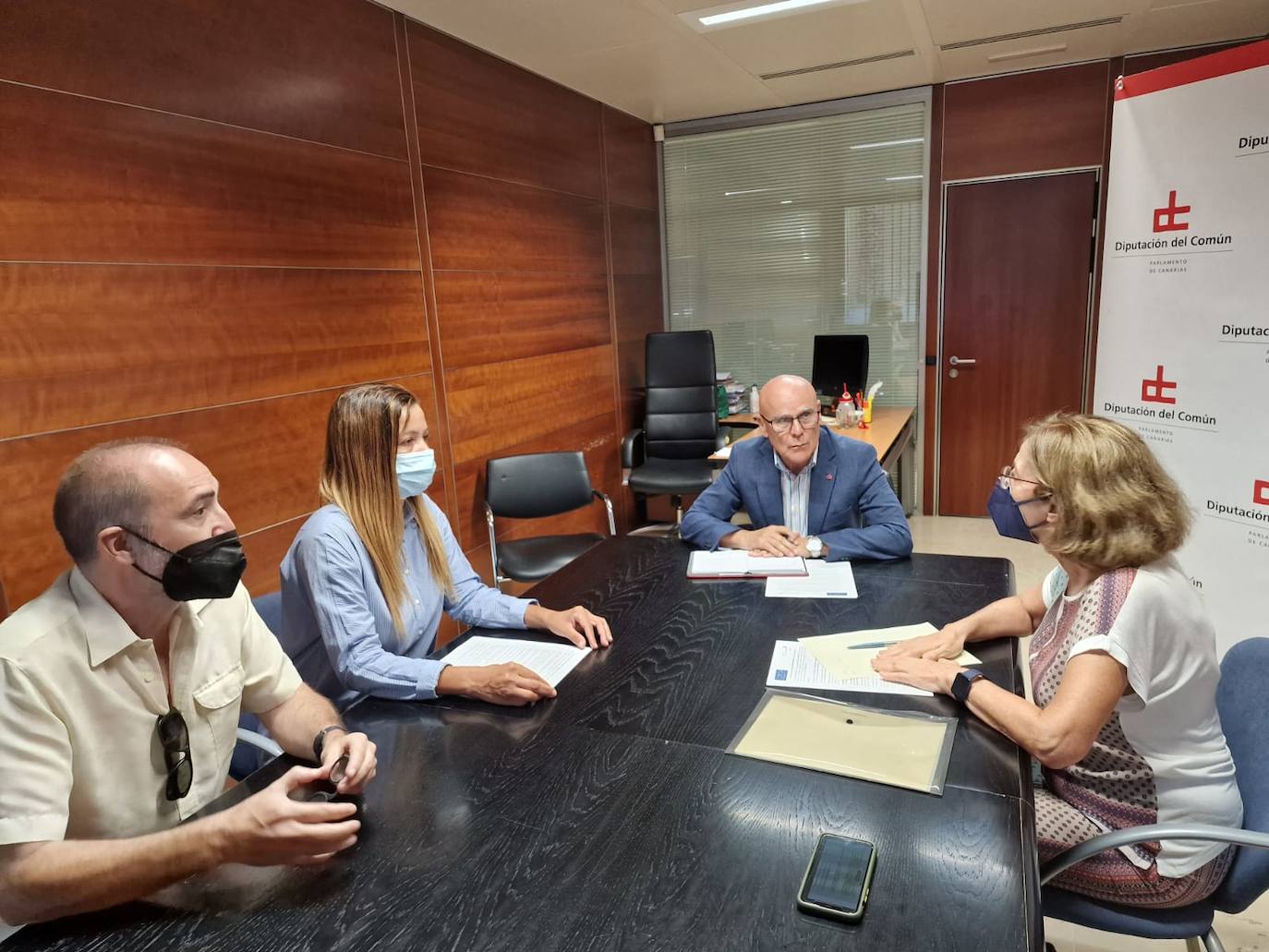 health
The association of people with this disease denounces in the Common Deputy that Health neither recognizes them nor offers them specific attention
"We know that in the Canary Islands
there are between 40,000 and 50,000 people affected by persistent covidand that are not recognized.
The Government of the Canary Islands neither registers nor diagnoses us». With these words, the vice president of the Persistent Covid Association of the Canary Islands, Inmaculada Pérez del Toro, denounced before the Deputy of the Common, Rafael Yanes, the situation of total helplessness suffered by people affected by this disease, recognized by the World Organization of the Health.
At the meeting, Pérez presented Yanes with a list of 19 requests. "We want this disease to be recognized. It continues to happen to us every day that many people affected v
We go from doctor to doctor and they still don't believe us. It is necessary for the Government of the Canary Islands to expedite a
covid management plan persistent, which should have been presented in the first half of the year," Pérez said about the commitment made in November during a parliamentary appearance by the Minister of Health, Blas Trujillo, and that has not yet crystallized into a strategy to attend to the affected by the disease.
The spokesperson for the group of those affected by covid in the Canary Islands, which brings together nearly a hundred people, called for Health to form
to health personnel about this new disease that emerged together with Sars-Cov-2 and recognized by the World Health Organization (WHO) on October 6, 2021.
"The WHO has urged all governments, and Spanish too, to codify covid-19 with U09.9, but we do not know of anyone who has been registered with that code.
We go to our doctors,we ask to be searched and they don't», laments Perez.
People affected by persistent covid claim to receive
rehabilitation physical and respiratory, in addition to being subjected to
neurocognitive assessments. "We have a brain fog affectation. We forget things, it is difficult for us to pay attention, concentrate, read... And there are no psychologists in the Health Centers", complains the affected person who emphasizes that the majority of the people in the association have not received any rehabilitation and those who have done so have had to wait up to two years.
For his part, Rafael Yanes assured that, from the Deputy of the Common, they are attentive to any situation in which the rights of people may be violated. «
Management is vast, slow and clumsy and what we do is encourage these decisions to be adopted as soon as possible because
there are 40,000 canaries waiting for that solution», He added about the unrecognized patients with persistent covid in the Canary Islands.