In the archipelago, the parties located at the extremes are more rejected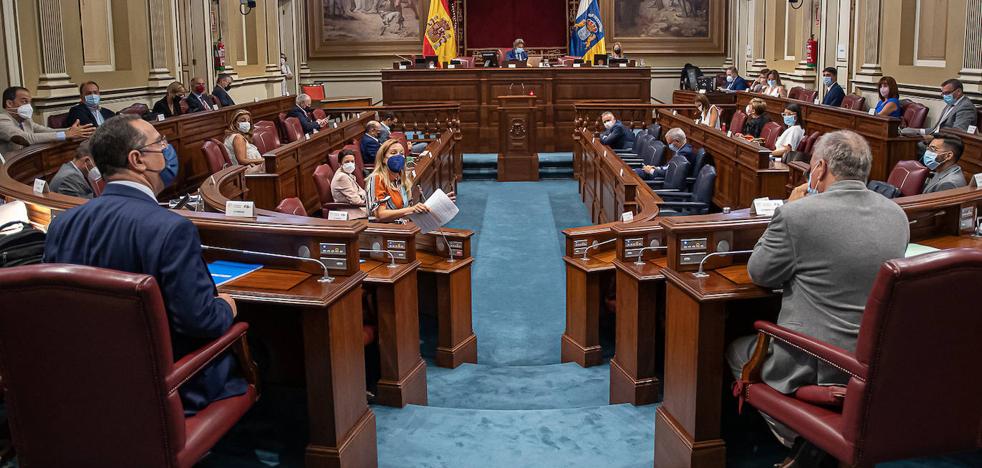 canary islands electoral poll7
The majority of Canarians, 62.7%, consider that the Spanish Government's treatment of the islands is normal or "quite well".
Neither Vox nor Podemos. They are the parties that have the greatest rejection among Canarians, which shows that on the islands, the least valued policies are those that are located at the extremes. Thus, the TSA survey records that
almost 44% of those surveyed would never vote for Vox -in Fuerteventura the percentage rises to 48%, while the least reticent towards this far-right formation are the clappers, with 39%.
What's more,
one in five people (20%) would not vote for Podemos, which obtains its worst support in La Palma (30.7%), while the Gomerans are the ones that show the least rejection.
At a greater distance, the results also show that 7.5% of Canarians would never vote for the Popular Party.
The inhabitants of El Hierro are more opposed to giving their vote to the conservatives (11%), while in Lanzarote they are the most favorable. Ciudadanos (0.6%) and NC (0.8%) obtained the lowest percentages, while 15.6% of those interviewed "don't know".
Treatment of the central government to the islands

For another,
The majority of Canarians, 62.7%, consider that the Spanish Government's treatment of the archipelago is normal or "quite good". One in three people describe the attention that the State provides to the autonomous community as normal, while 24.4% value it as "quite good" and 1.8% consider that the treatment is "very good".
On the contrary, 31.4% of Canarians assure that the islands do not receive the best treatment from Madrid. Specifically, 21.1% see it "pretty bad" while for 10.3% it is "pretty bad".
The worst rating is obtained by the State in the islands of Lanzarote (33% consider it to be «bad-very bad») and Gran Canaria, where this bad assessment reaches 32.3% of those surveyed.
On the opposite side is La Gomera. 34.5% of its inhabitants understand that the treatment of the State is "very good-good" (and also on this island the worst evaluation obtains the lowest percentage). It is followed by La Palma with 30%. Most Herreros and Majoreros believe that attention is "regular".