"In Spain we have a lot of scientific and technical talent, but little in business" | Talent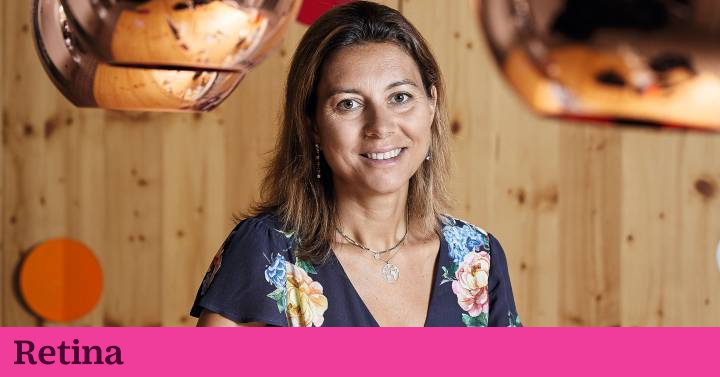 Ana Maiques has received, among others, the third prize for the most innovative woman in the European Union in 2014. It is also one of the only two Spanish, along with Laura González, included by the European Commission in the exclusive group of 22 experts who They will lead the strategy of the newly created European Innovation Council (EIC). This has a current budget of 3,000 million euros, and its objective is to finance the most impactful innovations in Europe. With what criteria? He tells it in this interview, in which he talks about the science behind Neuroelectrics and its business model.
Its main product is a skull cap. What does it consist of?
It is a non-invasive system that collects brain activity through its 32 electrodes and injects small electrical currents into the brain. These have a modulatory effect with impact on different pathologies such as epilepsy. It is used both in the diagnostic and therapeutic fields. In the latter lies its great potential: using technology to cure or treat diseases related to the brain.
Are they raising funds for this?
We started a few months ago a round of financing of 20 million euros to invest in clinical trials aimed at obtaining certification from the FDA (the US drug agency). The main focus is a study we are conducting at Children's Hospital in Boston on the use of brain stimulation to reduce epileptic seizures in children and adults who do not respond to medication. We have already tried, with 20 patients, a reduction in seizure frequency by at least 40% after 10 days of electrostimulation for 20 minutes daily. To certify the treatment we have to conduct another study with 140 people in four US hospitals.
They are also doing an essay in Catalonia.
We have initiated a study to reduce pain in fibromyalgia with 110 patients. It is being carried out by the Althaia Foundation and with it we hope to obtain the CE certification.
What applications research in cancer? We have a recent study with eight patients with brain cancer. We have seen that the hat manages to cross a barrier in the brain that normally prevents drugs from reaching the tumor. The result is a tumor reduction of 36%. What this demonstrates is that electrical stimulation has a vascular effect: it can modulate how blood flow is traversed. We must investigate these applications further.
What is your model?
We founded Starlabs in 2000 to do space research and neuroscience. "Can you research in basic science and transform it into something that has an impact on the market?" That is the question we wanted to answer. It was pure technological transfer. It has been a long and difficult journey. When we saw that our technology was mature enough we say make a spin-off.
How were they financed?
Instead of looking for investors, we started selling our devices to research centers and hospitals. We were so successful that last year we invoiced about four million euros. NASA, the Mayo Clinic, Johns Hopkins University and Facebook or Warner Bros are some of our clients. They investigate in different areas: depression, post-traumatic stress, fatigue in pilots, hyperactivity, cancer, control of machines with brain signals … This gives us a broad vision of how the field advances and then know in which areas to invest. We must build the scientific evidence, start with the clinical setting and go through the regulatory ring. Having this, if we see the possibility of launching a prevention tool in a few years, we can consider it.
What is the future of Neuroelectrics?
We want to be a software company rather than hardware, which tomorrow will come a Chinese and copy it to us. My co-founder, Giulio Ruffini, who is a mathematician, has built some physical 3D models of the brain. They estimate how much current will arrive and what areas in an electrostimulation intervention, which allows us to customize by pathology and by brain how much electricity to put in the electrodes.
What have you learned in these five years and what is your vision of the scientific-entrepreneurial ecosystem in Spain?
The ecosystem here is very entrepreneurial and creative. We have the virtue that with little money we get far. We have a lot of scientific and technical talent but little in business. There are many small companies that do not scale due to lack of talent, we must capture who knows how to do it. Living in the United States has given me that learning. How to scale companies to be competitive is one of the challenges of the European Innovation Council. That said, Neuroelectrics has much to thank Barcelona and Europe. Without EU help to do research we would not be here. That is why I have accepted the order of the council.
What is your role there?
As part of the advisory board, I must make proposals on how to spend the 3,000 million euros in the budget to finance the most impactful innovations. They must be concrete measures on how to increase the level of investment and subsidies in startups To grow. The objective is to increase your competitiveness.
What are your proposals?
I am collecting contributions from different agents in the ecosystem to understand what has been done so far and not start from scratch. What I am clear about is that attracting more risk investment is very important. So is an outside talent attraction program.
Should we support all entrepreneurs?
I believe a lot in the power of SMEs. To be competitive you have to make them gain size. One of the things we do wrong is coffee for everyone. For some of these SMEs to grow, we will have to choose. For example, the ecosystem of Barcelona has done very well in electronic commerce, with companies such as LetsBonus or Privalia. When there is a successful entrepreneur it creates an ecosystem around it. It generates a know-how that encourages more young people, such as Glovo and others. We must identify the sectors where we have a successful track record, feed them and strengthen them.
But the strategy in Europe is not to create unicorns, the European Commissioner for Research, Science and Innovation, Carlos Moedas, is not for the work …
Making beach bars is not competitive. In the end the American and Asian monsters eat the little ones. There are industries that are destined to die, and they will have to reinvent themselves. If there are some kids who are making video games and are succeeding, if you have a powerful industry there, encourage it even if it has not been the basis of your economy so far. Politicians do not understand what is coming. It is also important to help those who come to your country because they believe in your ecosystem. That is the kind of people we need.
The startups to follow, according to Maiques
01. Goodgut
Biotechnology company that investigates non-invasive systems to support the diagnosis and treatment of digestive diseases. Led by Mariona Serra, who co-founded Goodgut in 2014 as spin-off of the University of Girona and the Institute of Biomedical Research of Girona Dr. Josep Trueta (Idibgi). "The microbiome is going to be very relevant when it comes to finding new therapies for key diseases," says Maiques.
02. Leuko labs
It is a spin-off of MIT led by the Spanish Carlos Castro. "Its non-invasive home stem cell monitoring technology is a beautiful and smart solution that could help cancer patients," he says.
03. Cala Health
US-based bioelectronic medicine company dedicated to individualized peripheral nerve stimulation. "A good example of wearable for tremors. Use a watch that sends electrical pulses to counteract the tremor. Another example of a leading company led by a woman, "says the expert.
04. Pear Therapeutics
Startup pioneer in the field of digital prescription therapies (PDT) with FDA approval. Integrates clinically validated mobile applications with drugs. "They have achieved a good business model. It is one of the most advanced companies in this field, "says the co-founder of Neuroelectrics.
05. Butterfly
Company that develops a pocket ultrasound scanner called Butterfl and iQ. "I saw a demonstration of this portable device in real time and it's impressive, the closest thing to the Star Trek tricorder that
. (tagsToTranslate) Spain (t) have (t) talent (t) scientist (t) technician (t) business (t) ana maiques (t) be (t) co-founder (t) co-founder (t) ceo of neuroelectrics (t ) brain health (t) company



Source link