In seven out of ten streets it will not be possible to exceed 30 km / h from this Tuesday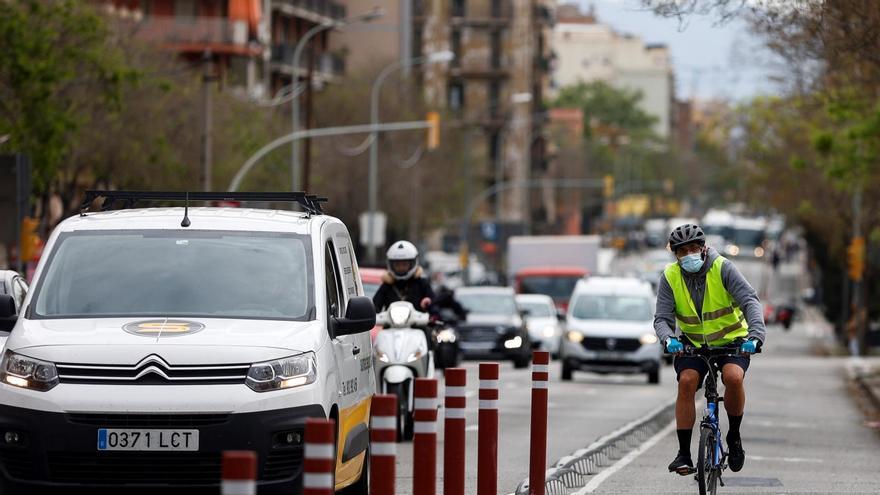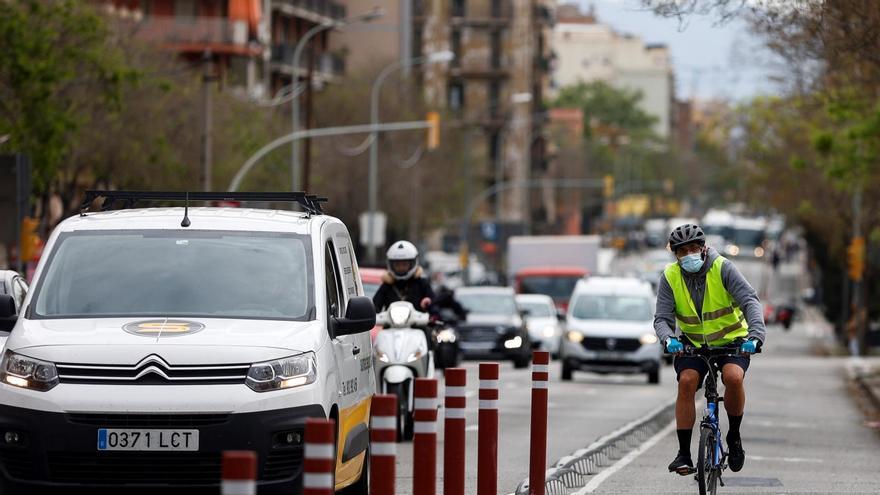 Starting next tuesday It will not be possible to circulate at more than 30 kilometers per hour in almost 70% of the streets of Spain, a measure that, according to experts, will make cities more friendly, sustainable and healthy, where cars, bikes, scooters and pedestrians can coexist more safely.
The modification of the Traffic Regulations in which the new speed limits in the cities it was approved on November 10 but a period of six months was given, from its publication in the BOE a day later, to make the change known to citizens and that the municipalities could adapt. Thus, since May 11, the speed limit in urban centers will be 20 km / h on roads with a single carriageway and sidewalk platform, 30 km / h on single lane roads per direction of movement (most of it) and 50 km / h in those with two or more lanes in each direction.
Many cities have already established the 30 km / h limitation on some of their streets through Municipal ordinances, so the General direction of traffic (DGT) what it has done is "normalize" it, the president of the Transport, Sustainable Mobility and Road Safety Commission of the Spanish Federation of Municipalities and Provinces (FEMP), Alfonso Gil, tells Efe. The new limitations respond to a vindication of city councils such as Madrid, Barcelona, ​​Malaga, Bilbao, Zaragoza or Valencia and they also have the endorsement of the FEMP.
The General Director of Traffic, Pere Navarro, has highlighted on several occasions that This reduction in speed on the streets will allow municipal authorities to create "kinder, more humane cities, where the different road users can coexist in a safer way." It is a "star measure to calm traffic," Navarro said this week in an appearance in the Senate, in which to the question of why this measure, he replied: "By common sense."
And it is that, for the person in charge of Traffic, to circulate to 50 km / h in a street of a unique sense is "a real nonsense", since "whatever comes out you take it ahead". In 2019 (before the pandemic), deaths in traffic accidents on urban roads increased by 6%, while on the roads they were reduced in the same proportion. What's more, 82% of the victims in cities that year were vulnerable users (pedestrians, cyclists and motorists).
According to a study by the World Health Organization (WHO), andhe risk of a pedestrian dying after being hit by a vehicle is up to five times lower if it is traveling at 30 km / h than at 50 km / h.
More speed controls by the DGT
The General Directorate of Traffic (DGT) begins a campaign in which it will intensify speed controls on interurban roads next week. The DGT thus focuses on speed, a factor that in 2019 was present in 23% of fatal accidents, that is, more than 300 people died in accidents in which speed was one of the concurrent factors.
Both the Civil Guard and the rest of the regional police will especially control those sections of risk associated with speed, as well as those points where traffic exceeds the established limit and there is a high accident rate. Drivers will be announced the existence of controls during the campaign, aimed primarily at raising awareness about the importance of respecting the established speed limits.
This campaign coincides with the entry into force, next Tuesday, of the new speed limits in urban areas: 20 km / h on roads with a single carriageway and sidewalk platform; 30 km / h on roads with a single lane in each direction and 50 km / h on roads with two or more lanes. These measures, according to the DGT, They will reduce the risk of dying as a result of a run over by 80%, even more so when 82% of those killed in cities in 2019 were vulnerable users, that is, pedestrians, cyclists and motorists.
The importance of reducing speed limits in cities is also demonstrated by the fact that the VI World Road Safety Week, sponsored by the United Nations, is held between May 17 and 23, has chosen as motto "Building streets for life" (Streets for Life # Love30).
With regard to vehicles, the EU has taken a step forward by forcing all new vehicles homologated in Europe from 2022, and all new vehicles sold from 2024, to incorporate, among other systems of assistance to the driving, the ISA intelligent speed assistant that works connected to GPS and equipped with a camera that reads road signs and warns the driver when he exceeds the legal limits.