In search of the perfect Pinocchio | Culture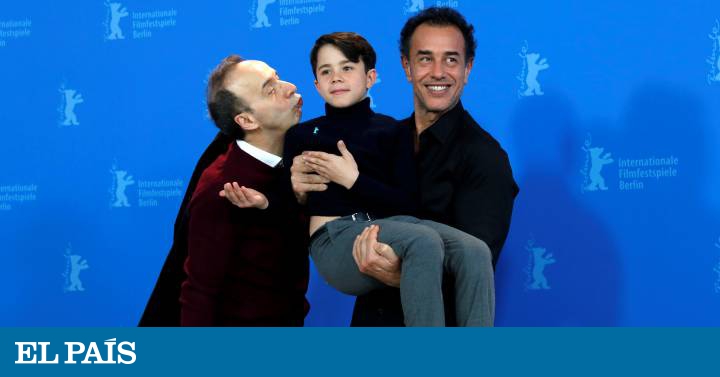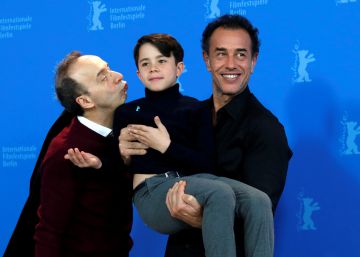 When the wave of Life is Beautiful the world cinematography, its creator, actor, screenwriter and director swept the end of the 20th century Roberto Benigni He could make any movie he wanted. And indeed, he took the opportunity and threw himself for Pinocchio (2002). But in his usual disapproval he did not measure the artistic consequences of directing and incarnating himself Pinocchio, a wooden doll with a 50-year-old face. That epic disaster had some success at the box office: there will always be spectators for the story that the Italian Carlo Collodi published for weekly deliveries in a newspaper in 1883.
And the same must think a handful of creators who have now approached the story of the wooden puppet that wants to be a child of flesh and blood. Guillermo del Toro is in the process of creating an animated version in stop motion for Netflix, and Robert Zemeckis has his project in preproduction. The fastest has been Matteo Garrone, which has also counted, in a triple mortal for the history of cinema, with Benigni himself to incarnate Geppetto. Others have stayed on the road: Francis Ford Coppola was about 20 years ago and contacted an Italian actor to play Geppetto: indeed, he also thought of Benigni. Coppola's failure yesterday was described in the Berlinale by Garrone as "a blessing: that way I could count on Roberto".
The new baby version of one of the two passions of the Roman Garrone: his love of stories. Already he showed it in The story of the stories, that now might seem like a prologue to this project. The other is social cinema, with titles like Gomorrah or Reality The best of his career has been when he has allowed one grain to mix with the other, as in L'imbalsamatore or Dogman. In Pinocchio, which was released in December in Italy where it has already raised more than 16 million euros, and that in the Berlinale is projected in the Special section, it has directly resorted to the text of Collodi, and except for the initial digression, which accentuates the magic in the Pinocchio-puppet creation, Garrone opts for the hardness of the adventures of the puppet that are chained one after another: we must remember that, in a moment, they even hang him to see if he dies and ejects some gold coins. "Our challenge was to return to the origins," the director told the press yesterday. "Roberto used another approach, and it is good that there are different visions. I preferred to return to the original and base the designs on the illustrations that accompanied the first version, which were made under the supervision of the writer."
It is a Garrone embracing the canonical and spectacular production design. In that fidelity lies the problem of the film: there is not a surprise, it bores because there is no rhythm but concatenation of beautiful tableaus vivant, that take the viewer to the end well known. If the Disney Pinocchio clamorously altered the original story (the nose does not grow so many times, the carpenter is poorer than the one drawn in 1940, the doll's authentic clothes are tattered in an Italy – here Tuscany – anchored in the medieval, and not pop clothes in a postcard world), Garrone remembers well the book he read as a child. In the Berlinale, Benigni, in his usual comedic tone, also recalled those first readings: "It is a wonderful, exceptional book. When Matteo told me what he wanted to do and how, with his extraordinary style, which brings him closer to the greats, like Rossellini , and I wanted to do it with the universal tone of Collodi, who did not write for children, but for readers of all ages, I had no doubt. For me the remarkable thing is that the same actor has done Geppetto and Pinocchio. occasion I went step by step, from his hand. He let me improvise, but always without leaving the script. "
The same flowers threw the filmmaker to his actor: "Pinocchio It is a love story between a father and a son. Both are equally important. Roberto has truly contributed to a fundamental character, and added a great humanity to that role. When you work with an actor with that natural, flowing style, you enjoy it. "And between jokes and see, 100% Benigni style, the Oscar-winning actor for Life is Beautiful, He said: "What I want is to mount the two films, Matteo's and mine, and thus see me at the same time in the two characters."
What hides the original story of Pinocchio? For its director, what the original novel: "That is for all audiences. That was my first challenge, not losing anyone along the way. The second is that interpretive energies will not be diluted in visual effects [cada mañana el niño Federico Ielapi necesita tres horas de maquillaje], and that the technology was the minimum necessary ". Instead, Benigni goes further: "Teach the principles of life through the show." That's why he was excited about the video in which a father in northwestern Syria makes his 3-year-old daughter believe that the bombs he hears are actually fireworks, a lie similar to the one he founded Life is Beautiful: "It is that the primary instinct of any parent is to protect their children."