In search of seahorses with a mobile app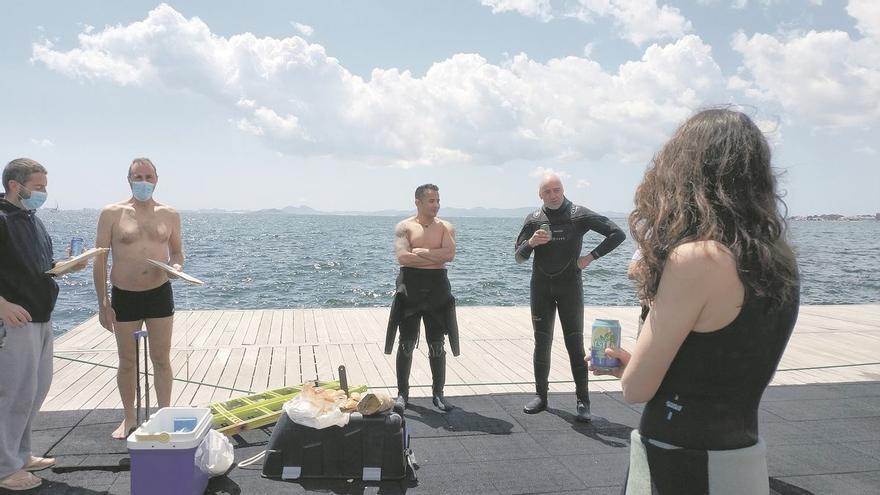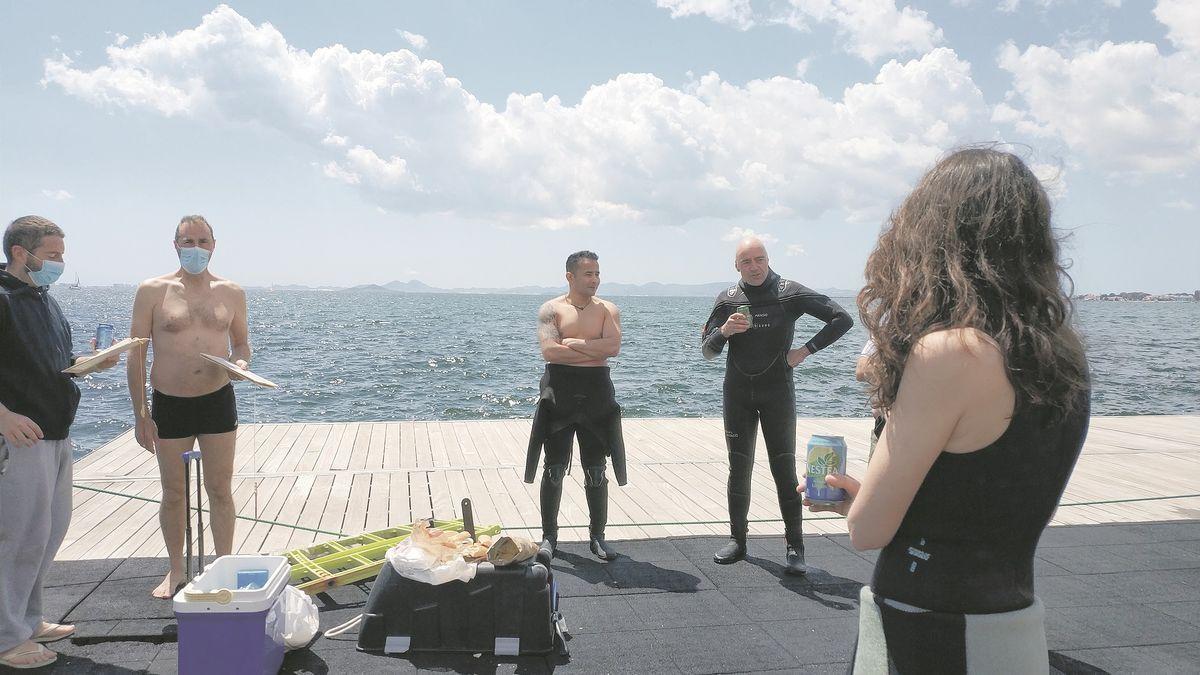 As every year around this time, the Hippocampus Association begins its sampling season to detect the seahorses that remain in the Mar Menor. Accustomed to using paper tablets under water, this year they have integrated an innovative element to be able to geolocate these animals in the salty lagoon: a waterproof mobile device with the HPTraker app.
It is a mobile app that was the winner of the national contest 'Ocean Hackathon 2020', which was held in Cartagena. The group, made up of three people from Cartagena, who designed HPTraker, turned out to be the winner when they entered this project. A thousand euros and presenting it internationally was the award they received, but after this "the idea was not carried out and we did not want the project to die. So we decided with the prize money to develop this app", explains Francisco López, project manager of the Cartagena Oceanographic Research Institute (CORI).
From CORI, together with the winners of the Hackathon, they decided to continue promoting this idea. Elena Torro, one of the winners and computer programmer, and oceanographer Irene González offered to create this application.
The collaboration of the Hippocampus Association has also played a key role in testing this tool and, now, it is used in their samplings. Jose Antonio Oliver, also winner of the contest and head of underwater sampling and coordinator of Hippocampus, points out that they will use this app in the twenty departures, on a weekly basis, that they have planned. The first of them started last Saturday. In this weekend's Hippocampus sampling, led by Oliver, the app test was "satisfactory", so they will use it in future outings. From the CORI they are "excited" at the positive results, since "it was an idea that came up with great enthusiasm," according to López.
This web address is summarized in two buttons: 'Follow up a sample' or 'Add expedition', and in them you can register the seabed types and the latitude and longitude of the exact location where a seahorse has been found, a pipe or needle fish, which are also studied. "Similar systems are used in oceanography. There is no coverage at the bottom of the sea, so we went to the surface to launch the GPS coordinates," explains the person in charge of the sampling.
In this first outing they have not found any marine animals, except for three groupers, a species that does not usually inhabit the Mar Menor, according to Oliver. Still, it was something they expected, since, after DANA and the poor state of the lagoon, there are fewer and fewer seahorses left: 1,350 specimens were registered in 2020. In two years, the Mar Menor has lost more than 45,000 horses, which is why the Association asks that it be classified as an endangered species.