"In flamenco dance it is more important that a movement is true than correct"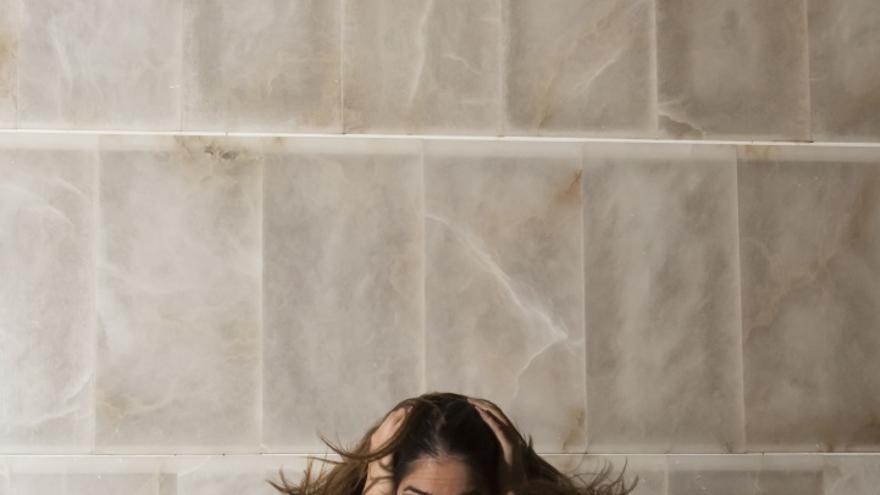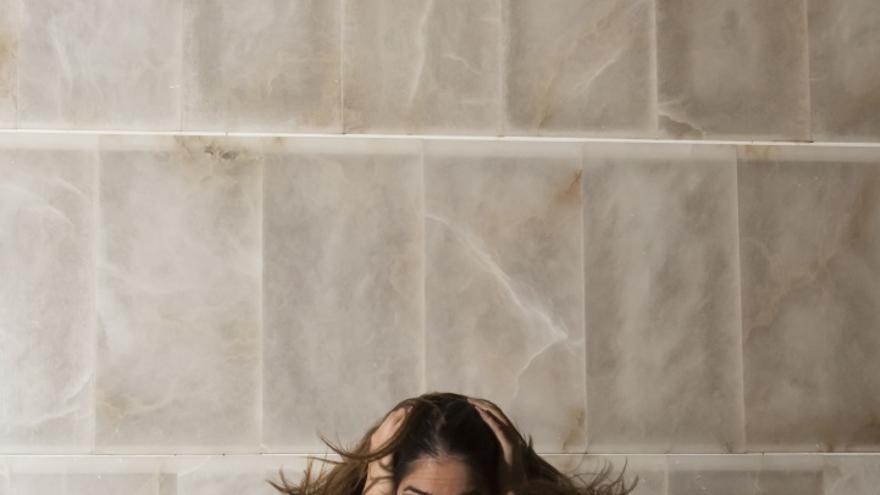 Those who really know about Flemish They say that Patricia Guerrero is to dancing what Camarón de la Isla is to singing, "A compliment, a wonderful comparison that makes me blush" says this bailaora who defends "the value of women", feminism.
His works speak of feminism, of the woman, "I do not turn my back, I will always talk about women, their values, because I am a woman ", explains this Friday in an interview with EFE Patricia Guerrero (Granada, 1990) who finds it interesting to "live committed to issues that bother certain people."
"In flamenco there is no more machismo than in other places", assures the artist, who affirms that "if I feel uncomfortable in some place, I say so, it is necessary to continue in the gap".
"Art is a mirror where society looks, hence I like to include in my dance a critical look at the world " Guerrero adds, who faces with "naturalness and great responsibility" the label that marks her as one of the most promising dancers in flamenco today.
Always in search of something new, without putting limits to her movements, this artist is not afraid of criticism because behind her dance there is a lot of effort and knowledge, a work that many critics compare with the revolution that Camarón de la Isla led to flamenco singing.
"I like to bring flamenco to dance, It is a very interesting duality ", says the bailaora who believes that" it is difficult to go to another place with flamenco if you don't come from anywhere ".
"Flamenco is my language, I have never been afraid to evolve with this artI start from something that is deeply rooted in me ", explains Patricia Guerrero, who considers herself a" contemporary flamenco artist ".
National Dance Award 2021, this artist since she was a child has been carried away by feelings, "I have been guided by what I wanted, by my intuition, by my impulse, I have not paid attention to what the others told me to please everyone ".
Perhaps "not setting limits and taking risks, has been part of the success," says a disciplined Guerrero who at the age of 13 went to school in the Albaicín and taught at Mario Maya's school, "my life is flamenco and I keep working on it".
After the projects 'Catedral' (2016) and 'Distopia' (2018), the bailaora is immersed in a third, 'Deliranza' which will premiere in June 2022 in France, "is more ambitious than the previous ones, has a dance corps of seven people and five musicians ".
He taconea from the age of three and explains that in this new job he faces in a very special way "surreal beauty", a flamenco-themed work in which she does not give life to a character, but rather plays herself.
"I am a dancer who, being in the process of creation, falls into a surreal flamenco dream", adds Guerrero, whose mother was a dancer and a soccer father.
His obsession is not to repeat himself and for this she sets challenges that force her to be on the tightrope, "the moment I stumble, I say 'here, I get to work'", says the artist who likes to investigate and seek inspiration in reading. writing and painting, "Now with surrealism I have filled myself with images of René Magritte".
At the age of 18 he left his city and settled in Seville, he was clear that he needed to grow. He began to train with Rubén Olmo, "an important person in my career like Mario Maya, gifts of life".
From then on, he has surrounded himself with people who have added him personally and professionally, and now to change of scene he settles in Madrid, I have started a new stage in which I am very excited ", says the bailaora with a laugh.
She says that she feels lucky to express herself through dance, "When I dance I get carried away, otherwise I feel self-conscious", says Guerrero, who likes to improvise on stage, "I come from the tablaos and improvisation is something natural, it keeps the work alive".
In this art "it is more important that a movement is true than correct", says this granaína who, after these months of hardship due to the pandemic, sees "a little bit of light."
People see flamenco again, at tablaos. "Flamenco has that strong and happy character that enriches itself", assures the bailaora.
"We flamencos need the stage, work. On an emotional level we feed on art, but not on an economic level", laments the danced who calls for "order in labor contracts".