In Fashion This Summer With Disney Channel Magazine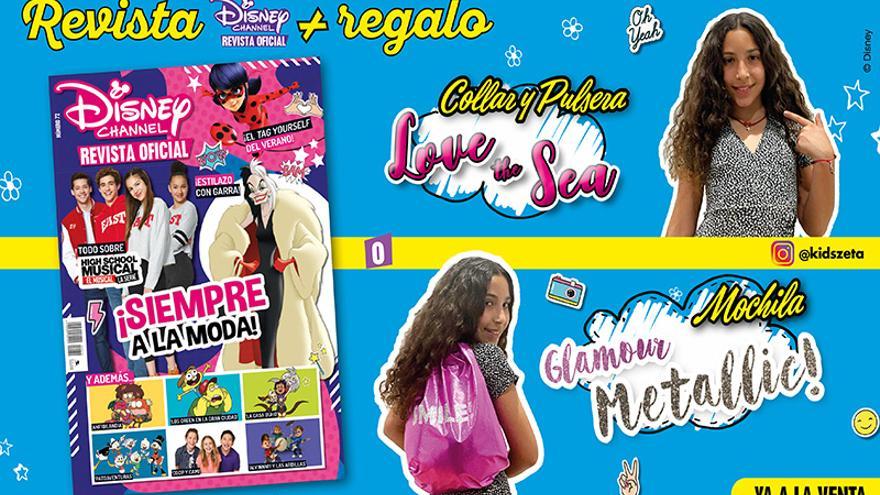 The Disney Channel magazine will delight young people readers with their irresistible gifts. A metallic backpack, which comes in three different colors to choose from and is the ideal bag for these vacations, both to take to the beach or the pool as well as to take a pleasant afternoon walk. Or the Love the Sea necklace and bracelet set, which includes different charms to choose from. Ideal to wear at any time of the day.
The magazine is a fantastic tool for the little ones to enjoy moments of relaxation and fun in the middle of their daily activities.
It includes reports on your favorite series as High School Musical: The Musical. The series, the extravagant style of Cruella de Vil or one of trips with the Tag Yourself of Ladybug. In addition to many other contents that will make the leisure of the youngest a pleasant and creative space.