In El Hierro you have to wait a week for a birth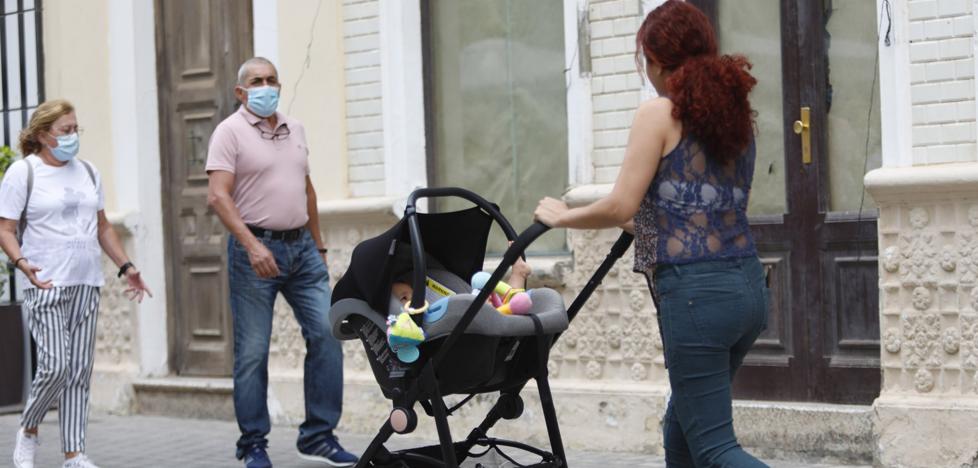 demography
The non-capital islands of the western province register the greatest decreases in birth figures
Every 7.6 days, a new neighbor is born in El Hierro of the island (48 years throughout the year). In 1999, it was necessary to wait five days to record the arrival of another Herreño in the world.
In La Gomera, the wait for birth is 4 dayswhile in 1999 it was every two and a half days (97 in total in 2020 compared to 149).
These are some of the figures that reflect
the fall of the birth rate in the islands, a phenomenon that is much more pronounced in the non-capital islands of the western province. In La Palma in 2020, according to the Canarian Institute of Statistics, there were 440 births, while in 1999 there were 662.
According to data from the National Institute of Statistics known this week, the birth rate has recorded minimum records in Spain in the first six months of this 2022, with 159,705 births, and it has also done so in the Canary Islands, with a decrease of 3.84% compared to same period of 2021. The drop is 14.86% compared to the first half of 2019.
The declining birth rate, the increase in life expectancy and the containment of mortality lead to
an aging of the population that is only slowing down with the incorporation of residents from abroadmostly from the European Union, Latin America and, to a lesser extent, from Africa.
If the period 1999-2020 is analyzed, the comparison between population growth and the birth rate reflects these imbalances by islands. Thus, Fuerteventura went from 53,903 inhabitants in 1999 to 116,662 two years ago, which explains why its number of births has grown: 808 in 1999 and 1,008 in 2022. As for Lanzarote, another island with a significant population increase (from 90,375 inhabitants in 1999 it went to 156,189 two years ago), the evolution of the number of births is already contained: 1,181 at the end of the 20th century and 1,197 in 2020.
As for the capital islands, the decline in the birth rate is more than evident: Gran Canaria closed 2020 with 4,854 births and Tenerife did so with 5,534, figures far removed from the 8,229 and 7,688, respectively, of 1999.
In recent weeks, from the Government, the Vice President and Minister of Finance, Román Rodríguez, has taken up the proposal to address the study of the population evolution of the archipelago in the face of growth well above average, a demographic increase that is based on the ability to attract foreigners and that has consequences from the socioeconomic point of view.
For its part, the Parliament of the Canary Islands has a study commission that will begin its work in September, after the holiday parenthesis.
This debate was already raised when Paulino Rivero was president of the Canary Islands, but since then no measure has been arbitrated.