"In chaos solidarity is necessary"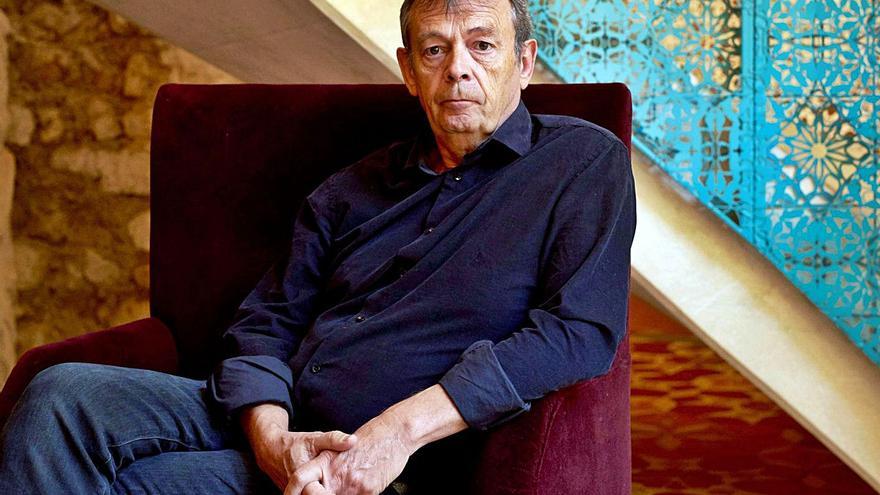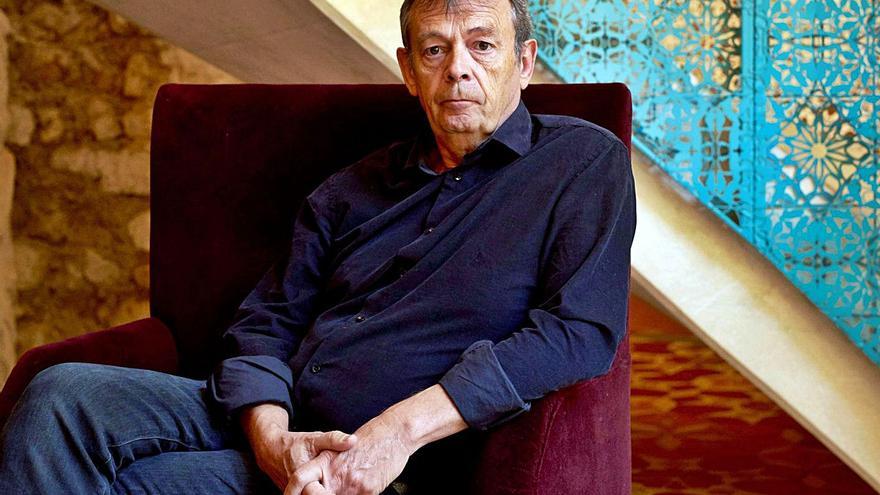 This novel, which appeared in France at the beginning of the year, has been one of the most widely read there during the pandemic. Do you think books have been important to resist it?
Sure, but not for everyone. The pandemic has been a brutal revealer of the gap that divides rich and poor, and sadly that also has a cultural counterpart. There are many people who have not had a cultural capital to survive with dignity, for them there have been no books or films. I think it is important to think about it because the injustice is more brutal if possible.
Of the three books that make up the trilogy, this is the most choral and from which a strong intention of solidarity emerges. Could you say that you have the spirit that is needed for this health crisis?
In effect, the book connects with our time in the sense that in periods of confusion each one finds himself in a situation that forces him to withdraw in himself. And very soon he finds himself with a paradox, because the only solution is the community, being together. Solidarity is necessary in chaos. It is the group that must survive. This novel is built on this idea and, of course, with the pandemic it resonates strongly. But of course that is only due to chance. I had not thought that events were going to prove me right.
He has assured that when he wrote See you up there, he did not know that he would end up making a trilogy. But in that novel there is a line in which it says that Louise will find her destiny in 1940.
But then I had no idea what that destination was going to be. I built the novel on that promise. And it was fun. It suited me well that she was a barely sketched character, because I didn't tell too much about that girl. So luckily, there were many things that could be imagined.
The historical setting is what has been called the drôle de guerre, the joke war, and the corresponding flight of millions of French to the south. Why focus on the least heroic moment of the contest?
I get tired of writing about things that already have a lot of literature behind them. Excellent books have been written on the resistance or the Holocaust, and that has prevented me from growing a narrative in that field. On the contrary, the subject of the exodus has hardly been exploited in literature and in cinema and the matter was huge: 10 million people who hit the roads in less than two weeks is a surprising event. He felt that, as Pérez Galdós says, each of them had a novel implicit.
How did you get to know the episode in which the French State forced its Army to burn the money so that it would not fall into enemy hands?
It was only two lines in a history book. The Bank of France decided to take truckloads of banknotes to establishments where garbage was usually burned. I told myself that there was everything that I adore as a novelist: a forgotten episode, the symbol of the state of panic of the moment and the social value of seeing some guys who earn the equivalent of 1,000 euros today being forced to burn the fortune of France and they are also controlled as if they were suspects.
The great character in the novel is Desiré, an impostor who shines in any of the jobs he faces by lying about his training.
Some friends who read the book told me that they would like to know Desiré's past. So I made several attempts to show it, but I didn't like them at all. Until I understood that I was some kind of angel, someone who falls from heaven, who has no history and suddenly disappears as he arrives. I like that it is the rest of the characters who ask the questions and Desiré who gives the answers.
It's kind of like a Leonardo DiCaprio from Catch Me If You Can.
The difference is that he is a more altruistic person. For this reason, to me, who do not believe in God, it seemed good to make him a false priest. The priest is a fantastic role for a usurper.
Leading this novel with the phrase of Pérez Galdós that he quoted earlier. I imagine you are a good reader of yours.
I think he is a fantastic writer who can rival the great European authors of the 19th century.
Not everyone in Spain thinks the same.
Well, I don't understand. In him there is a romantic breadth with a social background in which he takes sides by staging ordinary people. He does not make heroes to please the reader. I only hope that the centenary of his death, which is celebrated this year, will serve for French publishers to translate his novels again and recover those that are still unpublished.