"In a matter of hours the stores will be 100%"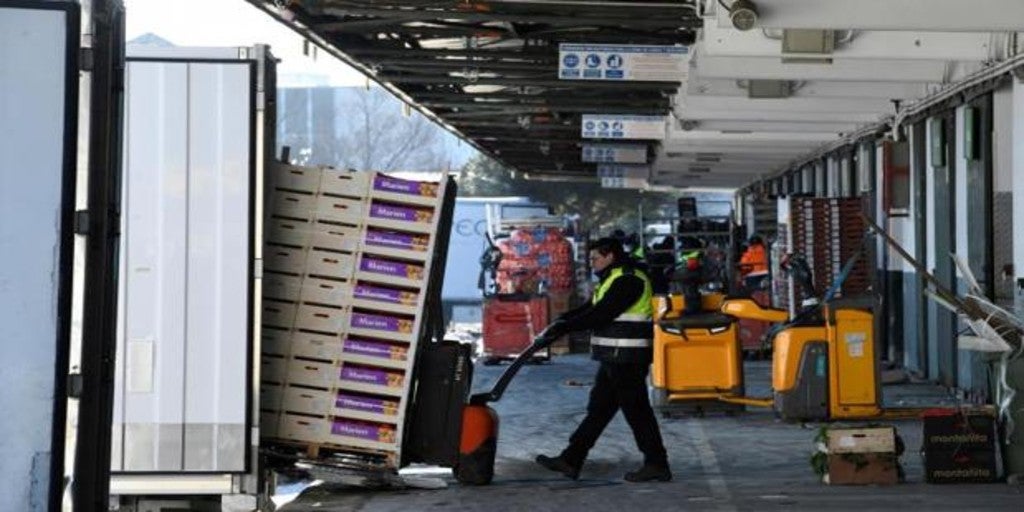 Madrid
Updated:
save

The storm Filomena has filled the streets with snow and emptied the shelves of supermarkets. The collapse of the roads left 13,000 trucks trapped over the weekend, complicating the supply of certain fresh produce in some centers. A situation that, however, is already being reversed.
Cleaning tasks have been streamlined in recent hours, which has allowed the circulation of trucks to reopen in the Madrid's community. As a result, the 'stock' begins to return to the supermarket shelves, although there are still some difficulties in certain facilities and it has not returned completely to normal.
"There is still some polygon with problems, but all the partners already have their platforms active, and the shops are almost 100% open. But there is a lack of some products that are yet to come», They explain from an employer's association of the sector.
According to data from the Association of Manufacturers and Distributors (Aecoc), 78% of the logistics centers that supply supermarkets and hypermarkets de Madrid have recovered their activity, which is "essential to be able to once again guarantee supply to the points of sale in the areas most affected by the storm."
«The platforms are already receiving the transport of merchandise from the suppliers and are also already operational for the supply of the stores, although the supply also depends on the location of the establishments that, in some cases, are located on streets that have not yet been have been cleared, "said the director of the supply chain of Aecoc, Alejandro Sánchez.
From the Spanish Association of Distributors, Self-services and Supermarkets (Asedas), which has Dia and Mercadona among its associates, they demand "understanding" from citizens, asking them not to "stockpile food".
The general director of the association, Ignacio Garcia Margazo, explains in statements to this newspaper that "the process is underway and has improved a lot." "On Monday there were many problems in the supermarkets of Madrid capital, but in the last hours many centers have been supplied. The problems that persist are of access, because sometimes the trucks cannot reach the door of the supermarkets, "he explains.
García Margazo assures that "in a matter of hours the stores will be 100%", although he acknowledges that there are still establishments that have not been able to receive supplies because the street is not enabled, both in Madrid and in some areas of Castilla-La Mancha . "This has caused a certain shortage of fresh products, because some establishments have not received goods since last Friday," he adds.
After closing due to the storm, Mercamadrid It has resumed its activity this Tuesday and has received up to 14 kilos of food today. More than a thousand trucks have entered the site on Tuesday to supply some 12 million people.