in 2021 it will open its services to the public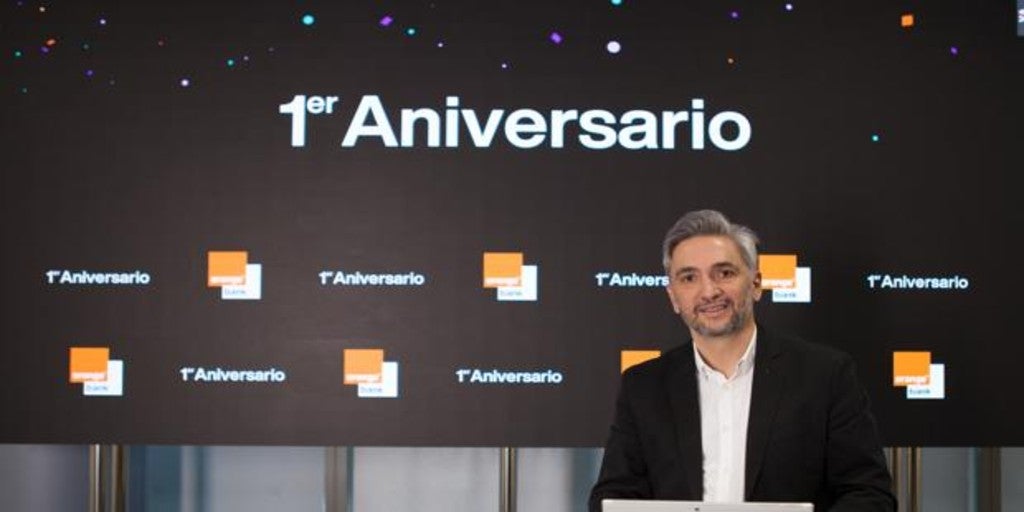 Madrid
Updated:
save

Orange Bank, the mobile bank of the French operator Orange, has completed one year in Spain this Wednesday and has done so with more than 60,000 customers and some 90 million euros in assets. The entity has also financed the purchase of more than 700,000 mobile phones (more than 150 million euros). This first year of life has also served to carry out important announcements, which put more pressure on traditional banking: Orange Bank will cease to be the exclusive bank for Orange customers before the end of 2021 opening itself to all types of public, as well as offering consumer loans and giving the possibility of direct debiting the payroll.
Another novelty is that Orange Bank will be available in Bizum from next January. "Our objective is democratize mobile banking »says the CEO of Orange Bank Spain Narciso Perales, who has set out the entity's objectives for the next 12 months at a press conference. Specifically, this mobile bank intends to double its number of clients as well as deposits and financing. Perales has assured that the goal of one million customers continues to be set in the next 10 years and that Orange Bank is «a long-term bet » of the telecommunications group that already has one million new registrations in France, exceeding 40,000 registrations per month. In addition to 54 million clients in Africa.
Asked about the possibility of Orange Bank offering mortgages In the future, its top manager in Spain has ensured that "several years" remain for this and has been convinced that the entity will be profitable in five years, as they were marked in their strategic plan. At the moment, the entity is already conducting tests among its clients for the contracting and granting of consumer loans.
Telecom – banking synergies
"We want to become the first bank with a complete retail offer", assured Perales, who values ​​the "Synergies between the telco world and banking". In this sense, he has been very satisfied that two thirds of the hiring is done through Orange's network of physical stores and that the average age of its customers is 44 years. In the opinion of the CEO of Orange Bank, this is precisely where "our great strength" resides as it means "democratizing mobile banking by breaking that barrier that arises for customers when they dare to use a digital-only entity."
With a team of 100 employees With experience in banking, telecommunications or startups, the mobile bank does not admit that the "Spanish economic situation is complicated and is going to get more complicated." Along these lines, Perales has ensured that a "Extraordinary provision" and acting "with caution" when granting funding now. In any case, they have not detected any rebound outside of what was expected in delinquency and assured that many of these services have had their deployment after the first confinement. "We are acting with caution when negotiating financing", he pointed out.