Impressive time-lapse of the Teide hat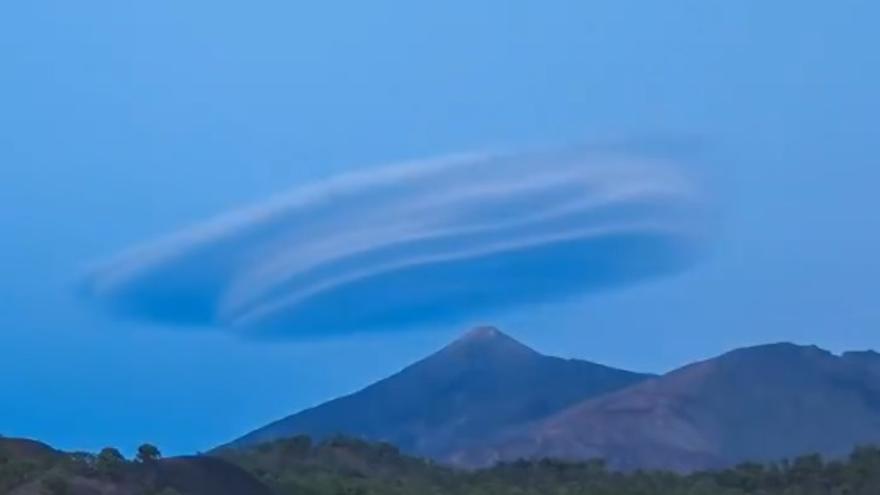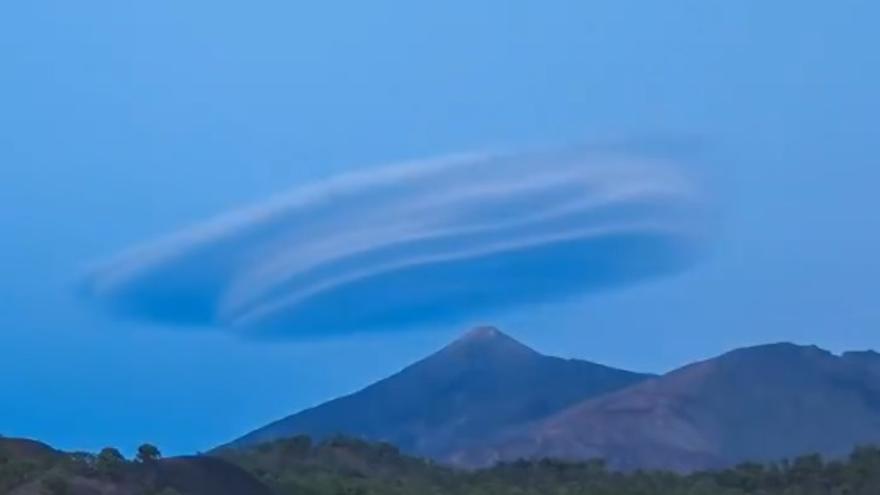 The saying goes that "when the Teide he puts on a hat, there will be showers and downpours. And if the saying is true, in the last hours it has been formed waiting for receive the rains and storms forecast by the Aemet for this Thursday. But, how is this curious cloud that hugs the top of Teide formed?
The "Sombrero del Teide" cloud, known in technical jargon as "lenticular altocumulus", is an interesting phenomenon. The formation of that cloud at the peak of Teide reveals the presence of humidity and wind at those levels, and that may be an indication that unstable weather is approaching.
Instability in the atmosphere is usually first noticed in the upper layers before it is on the surface and when that cloud forms for a few hours "many times it is an indication" that storms arrive in the Canary Islands (although this fact is not always fulfilled when the cloud is observed).
The term "Hat" comes from the popular tradition from the island of Tenerife. The Teide stratovolcano is not only a geological reference for the island's inhabitants, it is many times a lure or hut that popular tradition observes to know the time to come. El Teide has historically been appreciated as a valuable indicator of the weather changes in the Canary Islands. From its signals the people of the countryside benefit not only from the island of Tenerife, but also from the neighboring islands from where it is visible.
When its high summit, at 3,718 meters, presents a "hat", the majestic Teide is indicating the arrival of a front for the immediate 24 hours. Depending on the shape of the hat and its persistence, the front will be more or less active and will bring more rain or more wind. In this way, when the cloud appears in the form of a thin veil that wraps only the top, the front that arrives is usually not very active, with little wind and localized rains in the best exposed areas.
In the time-lapse that accompanies this information, and that has been published by JJ González Alemán –Doctor in Physics. Researcher "Juan de la Cierva" in cyclones, atmospheric dynamics and climate change- on your Twitter account, the dynamics of this curious phenomenon are observed.