Immigration picks up again in July: almost double the number of rescues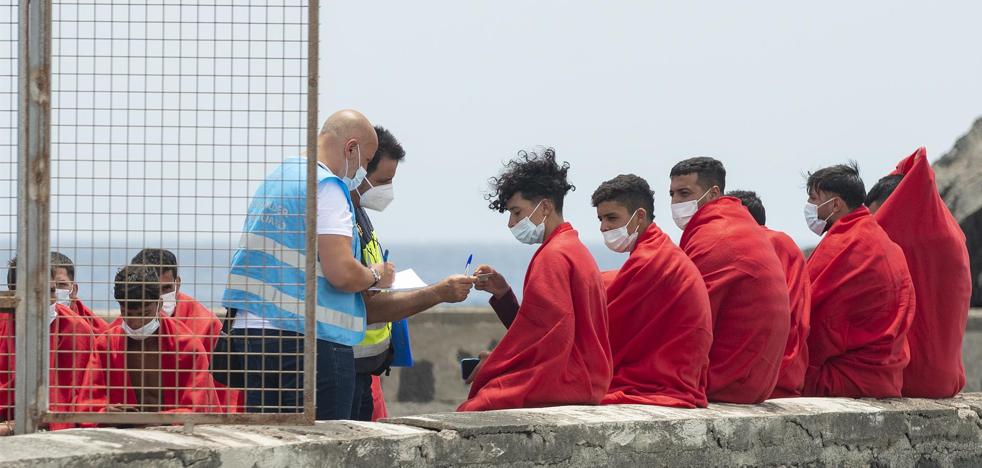 Compared to 2021, the islands have received 27% more people
Canary Islands received during the month of July
848 people aboard some twenty small boats, according to the latest report from the Ministry of the Interior. Most of them arrived in the first fortnight, in a migratory uptick that contrasted with the great slump of the previous month, when 473 people were counted.
So far in 2022, the data on the migratory phenomenon on the islands also continue to be above last year. Specifically, the almost 9,600 rescued represent
27% more than in the same period of 2021, taking into account that precisely July registered the lowest number of arrivals (579). However, in global terms, Spain has experienced a 3% decrease in the migratory phenomenon until July.
Thus, the Canarian Route continues to bear the greatest pressure in the entire territory due to its geographical position. Of the 16,718 people who have entered the country by sea or land,
57% did it through the islands and 11% by Ceuta and Melilla.
However, the current balance of the archipelago is far from what was observed at the beginning of the year and the Government attributes the containment of arrivals to the reinforcement of Moroccan patrols within the framework of the new relationship with Rabat.
The bitterest face of the phenomenon continues to be the number of deaths at sea. During the first half of this year,
at least 311 people died or went missing in the Atlantic trying to reach the Canary Islands by boat, which yields an average of almost two a day, according to data from the International Organization for Migration (IOM).