Immigration in the OECD plunges 46% until June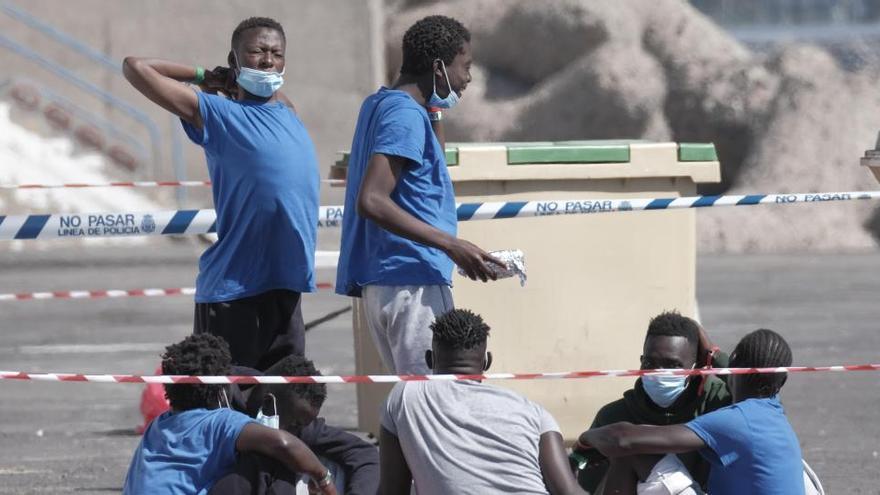 Concessions visas or residence permits in the countries of the OECD they have sunk 46% in the first semester, the biggest drop in the inflows of immigrants in the historical series, and the recovery will take time given the restrictions that remain in place and the epidemic situation.
In its annual report on migration published this Monday, the Organization for Economic Cooperation and Development (OECD) explains that the decline has been particularly violent in the second quarter (72% compared to the same period in 2019).
The drop has been particularly pronounced in countries such as Chile, Greece, Japan, South Korea and the United States that have imposed the strictest and / or longest restrictions.
Particularly relevant is the case of the United States, historically the first recipient of immigrants in absolute terms, which progressively reduced and suspended the entry of foreigners from many countries since spring. In June its president, Donald trump, extended the suspension of certain visas until the end of 2020.
In Chile, the 72% reduction in permits In the first half of the year, it responds to restrictions on the entry of Venezuelans since the end of 2019 as well as to the suspension of face-to-face interviews to deal with new residency demands.
The movement has been globally less marked in the European countries of the organization, with a decrease of 35% in the first quarter and 59% in the second.
The authors of the report refer to Spain as one of the countries in which the processing of visa applications has not been suspended, although there are practical limitations for its concession, and that it has hierarchized and simplified the procedures for agricultural workers and the health sector.
With regard to asylum seekers, the first estimates suggest that in Europe in the first six months of the year they decreased by 33% (66% in the second quarter).
The OECD warns of the risk that the pandemic and its economic consequences will cancel out part of the progress that had been achieved in the last decade in terms of immigration and integration.
One of their great fears is that friction between migration intentions and real opportunities will increase, with the consequent frustration in the countries of origin.
He also fears for a precariousness of the immigrant population living in the OECD, whose unemployment rates have grown in recent months more than those of nationals of those countries.
All this when immigrants have been in the front line since the beginning of the crisis of the Covid-19: they represent 24% of doctors, 16% of nurses and percentages also higher than their demographic weight in domestic service, cleaning, agricultural seasonal workers and transportation.