Imanol defines himself as a "vegetarian" in 'First dates': "I defend the rights of plants"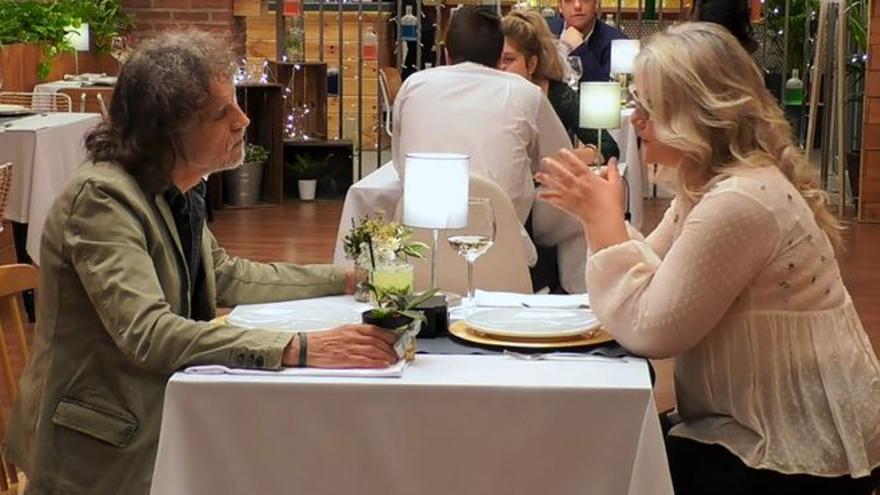 'First dates' in one of his latest installments he brought together two participants with something in common: their love for plants. Imanol went further surprised his date, Michaela, with a concept created by himself and with which he feels very identified, as he explained in the restaurant of Cuatro's love.
After Michaela revealed that she is a vegetarian, Imanol defined himself as "vegetarian". "I made it up. I defend the rights of plants. I affirm that plants feel, decide. They are a way of life, if possible, more perfected than animal life, "said the Basque.
Values ​​that coincided with those of Michaela, another passionate about the plant world. "Except for plants that are thrown away, I can't see them there and I pick them up. In the little yard I have, there are a lot of plants. It makes me sad to see them thrown away," admitted the woman, who also acknowledged that she communicates with the floors: "If you talk to them, they move and answer".
Taking advantage of the fact that the appointment was being very fluid, Imanol wanted to have a detail with his companion and gave him some seeds: "They are tomatoes from my tomato plants." "I feel like we know each other from another time, from another life", she confessed in a total on camera.
The evening had a happy ending and both decided to continue meeting outside the program. "I certainly want to have a second, a third and a fourth date with you. Let's see what happens. I have seen your soul very clean and beautiful ", assured Imanol.