Imanol Arias talks about his conflict with the Treasury in 'El Hormiguero': "I don't think they will put me in jail"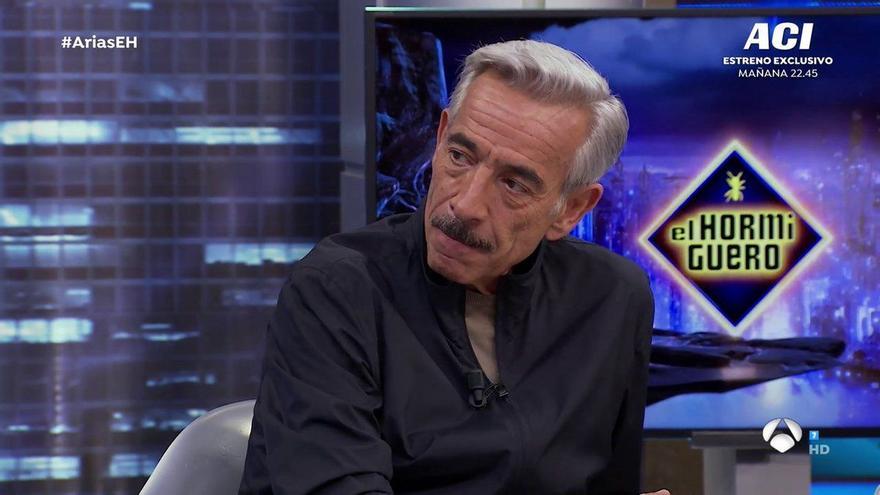 'The Hormiguero ' received last night the visit of Imanol Arias with his son, Jon Arias. They are both promoting the first play they star in together, Death of a Salesman., the Arthur Miller classic that they perform at the Infanta Isabel Theater in Madrid. But Pablo Motos He also had time to ask about other matters, such as the actor's conflict with the Treasury.
"There is a subject that is uncomfortable, but I do not want to overlook it", the presenter began saying, who did not even have time to finish. "Waiting for them to call me"Arias interrupted him, to which Motos said in surprise: "You already know the question, don't you?" "You have pending the trial with the National audience"Motos also clarified.
The interpreter said he was "very calm, because sometime he will have to go out." "They are just going to punish me like a bad child. I don't know if they are going to give me a ruler, they are going to smack me, or they are going to put me in jail. I don't think so, because it seems to me that there is no matter. It is that it is very long, it is the only problem, and that until everything does not come out people always have the feeling that something is happening, that it is not going well, "he said.
"You've been with this move for four years, until then it comes out …"Motos insisted. "I've been four years", tried to settle the actor. Last 2020 it was known that, due to the lawsuit, Arias faces a request for 27 years in prison and 10 million euros as a fine.