Imanol Arias: "Now what I want to do are plays"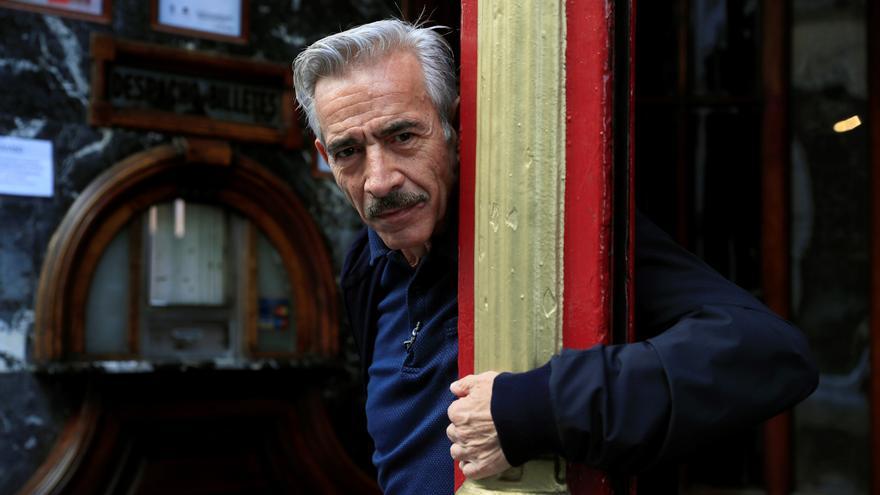 Although it is the roles in film and television that have brought him greater fame and recognition, Imanol Arias live again hooked to the theater, one of his greatest passions, and he premieres in Madrid the adaptation of 'Death of a traveler' (Arthur Miller) by the Argentine playwright Rubén Szuchmacher in which he shares the stage with his son, Jon Arias Vega.
In an interview with Efe, the actor from 'El Lute: Camina o revienta' talks about this new project that he will present at the Infanta Isabel Theater in Madrid and that has come to him -he points out- after having reached the theoretical age of retirement (65) and having been playing the same role for twenty years in "Cuéntame como pasa" (RTVE).
After stepping on stages throughout Spain with more than 200 performances of Carlos Saura's adaptation of "The colonel has no one to write to him" (Gabriel García Márquez), Arias has now bet on getting into the shoes of Willy Loman, a man " wicked "that unifies all the sins of failure.
They comment in the press dossier of the work that this is one of the main challenges of their career, do they always say that?
That is always said. Let's say it is the last, the present, and it is true that it is a lot of challenge and that it has not been easy. But it is born from a feeling that I have with the things that I want to do above all else. If it is not the most important challenge, it is a very conscious challenge, an enjoyment. I am practically old enough to retire. The actors when we retire we equalize. You can be who you are and when you retire you are the same again, which is zero, zero pension or very little pension, you have to ventilate it. I hope one day to be able to rest but now what I get is to face that zero and work on what I like, try to do it, regardless of the result for me, now what I want to do are plays.
What is this anachronistic traveler talking about?
Of failure, of inauthenticity. He is a wrong man who endures. He has a kind of obsession with not fitting what he learns. It has a drag. His own trade that is falling into a crisis because they are beginning to be replaced by the famous catalogs (…) He stays in the old story, in the man who travels by train, who goes up to his hotel room, picks up the phone and call your customers. He is loved, loved, supported. That is over and that lie cannot be broken. The worst thing is that he instills it in his children and makes them failures. He is a wicked, an imbecile who even takes account of his mistake, imputes the mistake to them and tells them not to blame him.
The play also deals with parent-child conflicts and precisely his own son plays the role of Loman's son. How has it been working with him?
I have not been an absent father, never, but I have been a somewhat peculiar father. I've been sick of the trade. And surely I will have caused a lot of happiness in the people I love, but I will also have caused them some problems because I was physically there but sometimes I was not there. I took them with me. One of the beautiful things about this piece is that I was working with Rubén Szuchmacher in Argentina and Jon (as a child) attended rehearsals and corrected me, as an assistant. After twenty-something years of that it is very beautiful to see them work. All that absence, which was due to work, now I have the pleasure of doing it in front of and living with my son that which has fascinated me (…). Also, I have never felt so protected by a partner, so cared for as by my son. It is an absolute novelty, it is a joy. I have had difficulties, I have little time, a lot of work and it is already difficult for me to get into things.
A few weeks ago the two decades of "Tell me …" were celebrated. How was the anniversary?
It is true that in twenty years there is a family and it was very familiar. Above all, it was very positive in the sense that there was still a lot of desire to see that replacement, how they are telling the story from other ages and that gives us a lot of strength. There have been changes of actors because they have to mature and there were actors who do not have the age of the character. How good that we have been able to work, with all the vicissitudes. Twenty years of a job is also twenty years of your life and that everything fits together is lucky.