Imanol Arias: "I have returned everything and I have never charged anything that I have not declared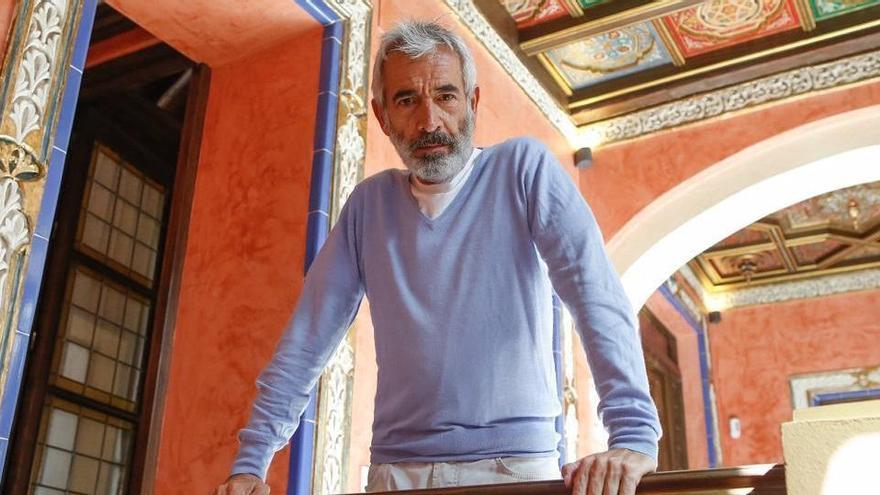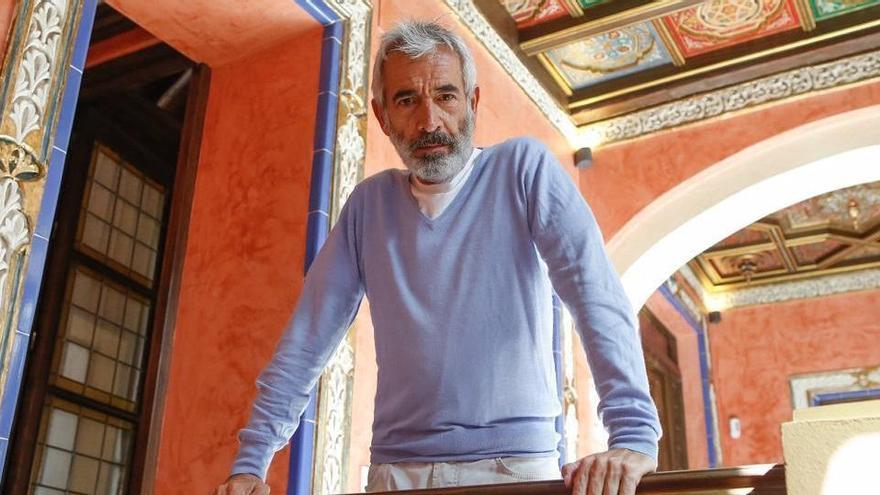 Present to Imanol Arias It's easy, he is one of the great actors in film and television in Spain. Another thing is the theater. Although he began his career on stage, after a hiatus of almost two decades, he returned to the stage in 2018 with La vida a palos, a work he has followed. 'The colonel has no one to write to him', with which he is on tour and has returned after the pandemic with his first performance in Córdoba.
– For the public, 'The colonel has no one to write to him' has been his reunion with the theater after the break from the covid.
– We were also returning after the performance we did seven months ago in Pontevedra. At the Gran Teatro de Córdoba the company took the play out of the trunk very carefully and it was short. It lasted about two minutes less. I think it was because we did a very clean performance. Maybe not with as much flight as when you already have several. Then, as the people were with the masks, that relationship with the audience that the actors felt, which is like the breathing of the play, we did not feel it. But when the whole stalls finally got up and people started clapping, they made me go out five times.
– So for the company it was also a reunion.
– That's why I did something that is not usual. After the greetings, there are some words from García Márquez that I say about the elderly; Take care of the elderly, do not abandon them. Well, before that, I say to the company, let me do another little thing. They turn pale and see that I am addressing the public: Who the fuck are you? What are you doing here? If you can't get out! If everything is fatal! How did you come to this theater in the streets to see García Márquez? And then I add, oh, of course, you are the intellectual elite of Córdoba, some privileged ones! People gave an ovation and, well, it was very nice.
– The character he plays is not unknown to anyone who has read García Márquez's novel or to anyone who has seen the 1999 film. What is the colonel he gives life to?
– The adaptation of Natalio (Natalio Grueso) rescues from the novel the two fundamental axes, which are the dignity of a man and the love relationship in the misfortune of two elderly people. And he is a colonel full of patience, with a capacity more than to protest to receive. There are times when he says "there are days when I feel like this town is coming over me like an avalanche of mud". Only maintaining that position in town, with nothing, having to go to the port every Friday to wait for that letter, meeting that postman who is already fed up with him. The work talks about resilience, dignity, values ​​that are important in the times in which we live, where it seems that we have not finished fitting the position of the elderly in an increasingly aging society. All of this seems to me much more interesting than just a literary vision.
– Despite the distances, are there parallels with the pandemic situation we are experiencing?
– Also in the novel, in the colonel's world, in the town, There is a moment when he speaks of rains that flood everything, that destroy everything, that come as a pandemic. People have to hide, everything is flooded and it is also a time when the colonel spends secretly vomiting all day because he feels as if he had animals in his guts biting and biting him. What he has is a horse ulcer. And they speak of that moment as a pandemic. Reflection on the elderly does not need to be encouraged, it is being done. In the internal forum of each one of us, we know how we want to treat our parents, and despite the fact that later socially we have to accept some things, there the administrations cannot deceive us, because they cannot deceive one with their feelings. And the elderly must be treated well, and if they cannot be kept at home, they must be offered a life that is as sensible and as happy as possible. Many of these people have lived through the postwar period, many things have happened and they do not ask for more.
– On a different plane, do you think that the theater, cinemas, shows with the general public, will be hit after the coronavirus?
– There are things like classical music concerts that have an arrangement that is possible to maintain, the great concerts will notice the reduction of the capacity, it affects them, but everything has suffered and stoppedWhat about the hospitality industry? The sanitary conditions of our businesses must be reviewed. What has happened to us? Well what We had a break, but the theater survives. I have the feeling that the movie theater is more in danger than going to the movies every week.
– Can you imagine a cinema without projection rooms, only on TV or on a tablet or mobile screen?
– Well yes, in some cases yes. Why theater owners have long had great venues waiting for Primark to buy them or that there was a law that allowed them to show American films only. These people have not been linked to the film industry, it was another industry. Those are going to suffer, and we can't do anything.
– The series do seem to be living a better time, perhaps due to the success of digital platforms. In the case of 'Cuéntame', has the pandemic affected you?
– A new season is already being shot. The pandemic delayed us at one point, but he has returned to work and we will be until March or April doing twenty more chapters.
– Until what decade will they last?
– We're in '92, and it's supposed to we are reaching the end. Although you never know, because if you have two and a half million viewers and it is the most watched series, this goes as it goes. But hey, how do you close a 20-year story? I think that with very good judgment, there will be some moments in which the characters of 92 will be seen in 2020, during the pandemic. Someone who is a doctor, someone who is admitted, someone who dies …
-In what season?
– It will be seen in this, we are filming and the broadcast will arrive in January.
– With the success you have achieved on TV and in the cinema, what does theater give you?
– What have I not given to the theater, would be the question. I started in theater very young, I did a lot of theater. With cinema and television I moved away from the theater and now, what does the theater have for me? Is one of the disciplines in which I have a lot to learn. I am not yet an actor who fixes things, so I live by continuous creativity. I have the feeling, at 64 years old, that in the theater I am 24.
– Will we then see him in other theater projects?
– I have this project, which runs until May, and I have another next year to do 'The death of a traveler', which I think is one of the fundamental texts for my generation.
– I have to ask you about your problems with the Treasury, how are they affecting you?
– You try to assume the whole process but in the end it affects. You have to work hard to be calm once you decide what strategy to follow. And I have decided to abide, accept, and avoid exaggeration. I think that a lot has been exaggerated because it is a complex matter, in which a fiscal problem is mixed with that of an office that affects many other things. I am waiting for what happens and while there is a media purge. But hey, this is one more circumstance of my life and I will accept whatever touches me, whatever it is. In order not to sink you have to say, well yes, this is what it is.
– Could it end in a deal?
– I think the way they have done it is to try to reach an agreement. There are some mitigating factors. I have returned the entire amount and, in addition, I have never cashed a dollar that I have not declaredAnother thing is that he declared with a company formula for which he paid much less, that is the conflict. Now judgment and punishment are lacking. And justice can be exemplary or it can be fair. I think it would be fair to agree, and if the agreement is not good, I go to trial and accept whatever. Keep in mind that they have asked me 28 years.
– That scares anyone
– Scares.
– Like the colonel, does Imanol Arias expect someone to write to him?
– No, there are no more letters. Now I hope to write my letter myself. Life has made me very thin and I am very comfortable. Y I would like to clarify, from my heart, that when you have an economic problem and it is public, you have to tell the truth. Has it ruined me? Yes, am I poor? No, am I living well? Yes, but this has ruined me, I have lost all the assets but I am still a professional and I am not destitute, far from it. Only all this has made me thin.