"I'm worried about one piece of information: three reds in three UD starts in the League"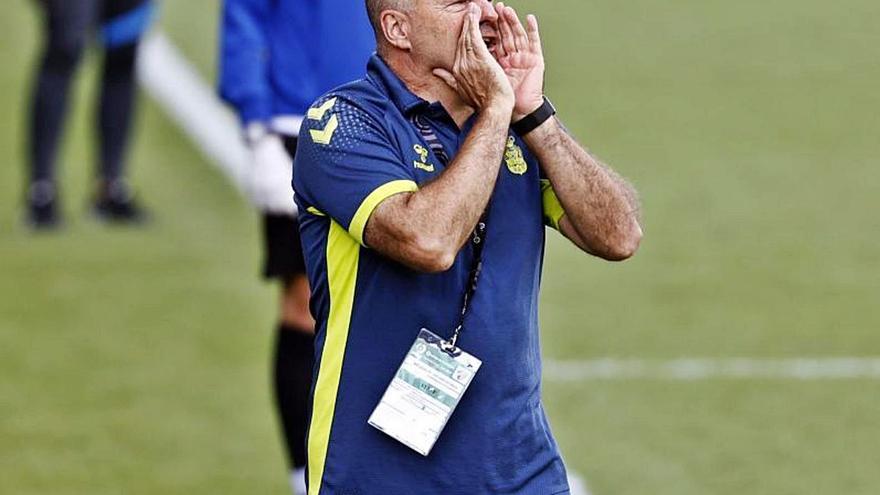 Three reds under suspicion. Silence on Judge Ais Reig and bravery as a flag. UD coach José Mel Pérez lamented the lack of precision against Dani Barrio in a second half with ten. "We were better in eleven against eleven and in ten against eleven. In inferiority, we take out two forwards [Espiau y Clau Mendes] and we always look at the opposite goal. It is to be noted ".
For the Madrid strategist, the blessed aroma of the goal against a deranged Malaga was missing. "With ten we had two attackers and we completed more than enough merits. It hurts me that just the day that they don't score us [por fin se dejó la portería a cero tras recibir siete tantos en las primeras cuatro fechas], we do not materialize all the offensive baggage that we have staged. I am satisfied with the boys and with the dedication and wanting to win ".
Demand more pause on the offensive front. They lacked patience to provide a last quality pass. "We did not have the necessary peace of mind for the shot or the final pass. In such a hasty encounter, calm meant a lot. "
It's up to the notaries
Mel refused to pronounce on the arbitration -of the famous Ais Reig- and did not enter into evaluations on the red to Álex Suárez. "I have nothing to say about the other (…) We leave with the feeling that we have lost two points. For everything we have done. With ten we have gone for the game. We lacked calm, we were aggressive on the ball and we exuded a lot of ambition. You can't tell the players anything. "
At the insistence of the media, Mel did not fall into the trap. It stands out from the controversial Ais Reig. "Do not insist, just as you put a note on the players, now you must rate the referee. Give your opinion of the referee ". Over the Ais Reig earthquake, the UD stood firm and was superior. "No matter who is on the field, he stands firm in the face of difficulties. What worries me is that in five days we will have three expulsions, a player was sent off in Leganés [Aythami] and it cost us the game. Against Zaragoza, we had to come back against eleven. The three times we have played away from home, a footballer is sent off. Take note. Be it fair or not, the UD never gives up and leaves the skin ".