"I'm excited to start the new normal again and recover the essence of the concerts"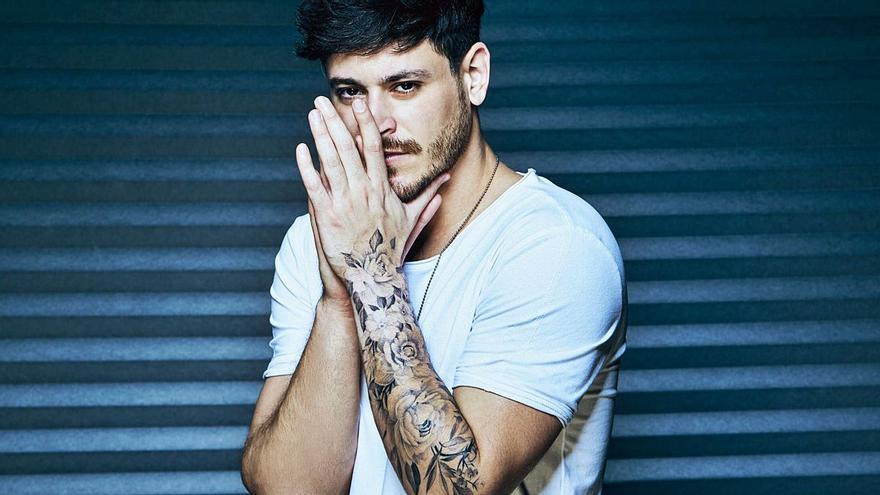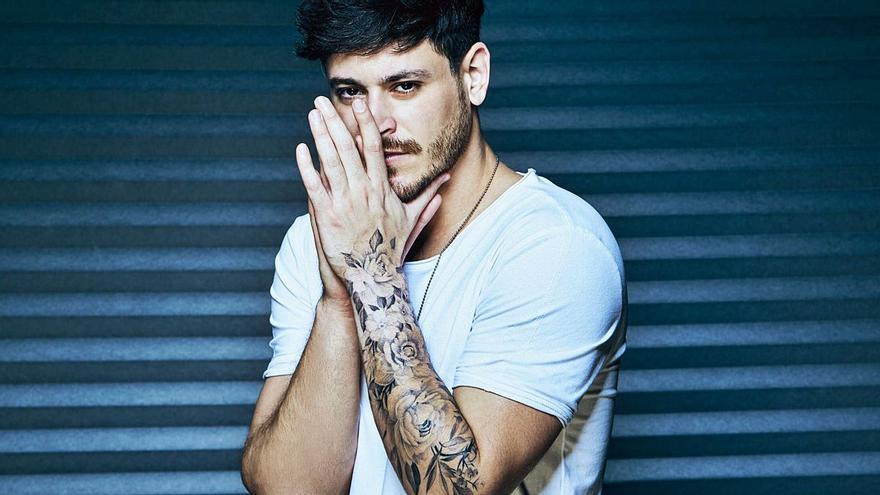 Immersed in the tour that bears the name of his latest work, With his feet on the ground, Luis Cepeda attend to The opinion right after getting vaccinated. With the same closeness and enthusiasm as when he began to take his first steps in the world of music, he talks about his next projects, his new challenges and brings out the principles that always accompany him.
Next Thursday, July 15, we will have you back in Malaga, this time at the Starlite in Marbella, an appointment that I know you are very excited about and that you also share with Miriam Rodríguez, which I imagine will make it even more special. How do you deal with it?
Well, I really wanted to sing at the Starlite, because it was one of the challenges I had to achieve and we can finally do it. And with Miriam well imagine yourself much better, better accompanied than with Miriam you cannot be.
Although last summer you already had concerts, how does it feel to be able to get back on stage this year again in such an unusual situation?
Last year it was different because we did acoustic concerts, quieter, with people sitting, far apart, with chairs miles away, and it was a bit strange, I'm not going to fool you, but now obviously we go with the whole band , with people who I think can even get up from their seats and I'm excited to start the new normal again and to recover a little the essence of the concerts.
At the Marbella concert, are we going to be able to listen to the new song to jump into the beach bars?
I don't know, because since it doesn't come out until the middle or end of July, that is, it doesn't come out for the concert yet, so I don't know if they'll let me sing it. Anyway I start and sing it a little acoustic, I do not know, but it is not ready.
You have already shown a photo of the video clip on your Twitter account, but can you give me one more clue of what is coming with this new topic?
Well, the clue is the photo, I think that with the photo I already tell you everything. It is a very beachy song, to dance a little more, a little to enjoy the summer.
With the experience you had last summer and the concerts you have had this year already, can you say that culture is safe, that doing this type of event with an audience is safe in this situation?
Man, of course. If you always take the appropriate security measures that have been set, which are the best measures, I think it is that I have no need to say. Basically you have to make a reflection on all the concerts that were, on all the tests, for example Love of Lesbian, who did a concert with 5,000 people and all the security measures and there were no infections or any outbreak. Outbreaks occur when people get out of control, they take off their masks, they start drinking from the same glass as everyone else ... so there they do. But not at a concert, culture right now is the safest thing you can imagine.
By the way, I have to ask you, that I know you have been vaccinated. Has the scare that has happened gone away?
(Laughs) Yes, of course I do. I just got vaccinated actually. But I made it a bit of a joke about the scare.
Apart from the tour, he has also just renewed his contract with Universal. What is going to come in this new stage?
Well, new songs. I have a better record deal right now than the one I had before. They have put a little more trust in me and obviously that has to be paid for in some way and we have to release good and new music, especially in these times.
Will there be an album this year, next year?
I think that for this year we have not arrived yet, but I will be releasing songs little by little to make an album later.
In With feet on the ground, there is a bit of everything, songs about love, heartbreak, social issues. In this new album is there also going to be a bit of everything, are you going to experiment with sounds, with themes?
I think so, there is also everything. I like to talk about everything, there is a song that also talks a little about the political system right now, a bit criticizing the ultra-right and the most traditional, so there are topics that talk about everything. And then the sound, obviously, evolved towards a place where I am more comfortable and I like it more.
Will the songs that you have been filtering in recent months be on the album?
Yes, I think so, because I am filtering songs because I like those songs and in the end I end up finishing them, worth the redundancy.
At the rate that he has counted that he has been composing, he must already have for a triple album.
No, no, you have to choose (laughs). But surely all the leaks he has made will get on the disk.
In recent times the music industry has undergone many changes and it seems that the numbers, the figures, are gaining more prominence, both for those who make music and even for the fans. When you compose, when you work on your music, does that influence you in any way, do you think about it?
In the numbers? No, what's up. I make music because I like to make it and I make the music that I like, not thinking in numbers more or less. Let's see, living off it is enough for me and it is enough for me, I don't have to have any hit to work as a musician.
I have to ask you about Latin America, you have a visit pending. How does it feel to see that you have people who follow you in Argentina, in Mexico, in Peru, in Brazil?
Well, a lot of frustration for not being able to go. The most I feel is frustration at not being able to be there.
But it must be nice to see the work that their fans do there to make their music known.
Of course, but they already know it, that if it were up to me I was already there, doing concerts, serving people and everything, but it can't be done yet.
In social networks there is the best and the worst and I find it admirable that he is still in them after everything he has lived. Do you have to be very brave or very crazy to speak out on social media and raise your voice on political or social issues?
I think neither brave nor crazy. I think you have to think about the people who are on Twitter or in networks. In the end, for example, on Twitter there is the worst of the worst and the best of the best, so whatever you write there will always be someone who questions it, criticizes it or insults you, the most normal is that they insult you. But when you reconsider and say look, these are the usual people and it is what there is and if I want to give my opinion without any type of insult or any type of evil and it entails a wave of insults, well you get used to the end, because it is what always. At first it affects you a little but then it is already like that because the usual people speaking badly.
But do you think it's important for influential people to speak out on certain issues?
Man, I think that if I consider that I have some principles that are good, if something does not seem fair to me, then I say so. Obviously I am not going to go on saying that water dehydrates and nonsense of that kind, but complete things that seem fair and normal to me, because people can have an opinion, with reason, with two fingers in front, well, yes, you can elaborate On twitter.
Have confinement and the pandemic helped you to stop the vortex of previous years? Is it one of those who have taken advantage of this year that we have had to focus more on the details of the day to day, on the little things, or is it one of those who wanted to get out of the house now?
The truth is, I took the opportunity to rest a bit. Because before, right in the quarantine, I had the album composed, I had just finished it and I did not feel like writing at all without having taken out the songs I wanted to take out, so I took the opportunity to rest a little and value everything I have, what is coming and Obviously give thanks because there are many people who in the end have had a much worse time than us.
If you look back, are you satisfied with how you are now, where is where you looked when you looked at your future four years ago?
I'm so much better. I thought I was going to go playing in bars and at the end I go to the Starlite. These are things that, if you take stock, are very, very positive.
Will there be more dates within this tour?
I think so, that there will be some date out there that comes out, but not much else, because I'm really waiting for the theatrical tour, for when everyone is vaccinated and it can be done. In the near future, when I release new music, there will already be a good, better tour.
I have a curiosity that I always ask people who write. When you compose, is it more of order or chaos? How do you do it, do you have a notebook where you can write everything down, write it down on your mobile?
Let's see, I'm a bit of a chaos to write, I don't have a fixed notebook where I write songs, but I pick up pages around, then I can't find them, then I have to remember the lyrics that I have written ... it's a little chaos. Yes it is true that it could be more organized, now that you tell me I will buy a notebook. But sometimes it comes alone, sometimes you are sleeping and something comes to you and you have to wake up to write it, sometimes it is written about something and you sit down and write it, it depends on the moment I think.
He has already participated as a composer in a song for Sandra Groove and Critika, are we going to see him more in that facet of composing for others?
Yes, man. When we are calmer and with more time and I think I am going to sit down to compose. Besides right now I am meeting many, many people in the industry, producers, writers ... with whom I would like to work a lot, like Piero, like Chris, many people that I have known lately who are very talented and I would like to work with them. .
To finish, as a summary, can we say so that your fans remain calm that next year they have a new album and the single in a few weeks?
Probably yes, next year album, but the date of the single I still don't know. I know it is one hundred percent in July, but I do not know if it is in a week, in three or in two, when they tell me, because that has a process and I can say one day and in the end that it is not.