'I'm alive' begins filming its 4th installment without Anna Castillo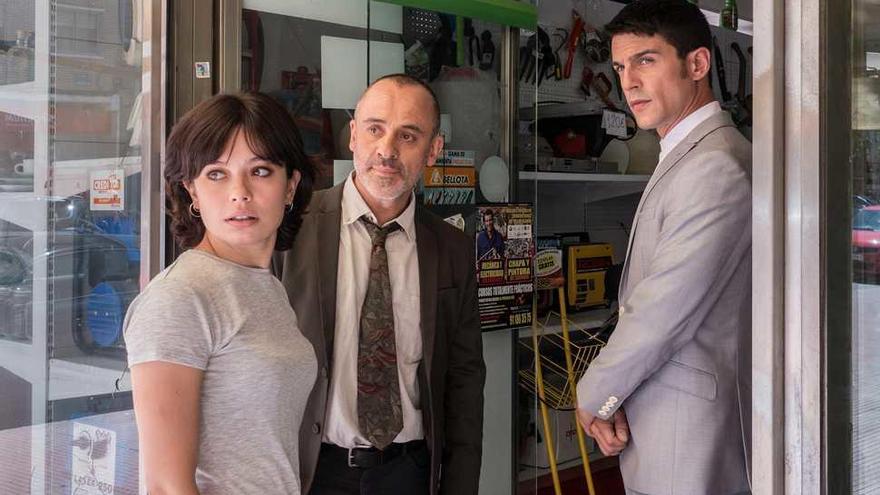 'I am alive', the series created by Daniel Écija and produced by RTVE in collaboration with Globomedia (The Mediapro Studio) and The Good Mood, will continue its adventure in La 1 with new additions and a fourth season which is already in the filming phase, Globomedia reported this Friday in a statement.
To the cast headed by Javier Gutiérrez, Alejo Sauras and Cristina Plazas, who will continue to lead the story, join Guiomar Gate ('Carlos, King Emperor'), Almagro San Miguel ('Hernán', 'Vis a Vis: el oasis') and Pablo Vazquez ('La Valla', 'Arde Madrid').
Along with them, the cast is completed with Jesús Castejón, Alfonso Bassave, Fele Martínez, Goizalde Núñez, Laia Manzanares and Lucía Caraballo, and has the special collaboration of Julia Gutiérrez Caba. Anna Castillo, for its part, does not continue in RTVE's fiction.
The fourth season of 'I'm Alive' takes up the story of Manuel Márquez (Javier Gutiérrez), who at the end of the third installment recovers his family. As Globomedia has advanced in its note, "there are no secrets between Márquez and his family, although there are many surprises and moments to smile ", highlighting that this fourth part will be marked by humor.
For their part, the three new characters reinforce the area of ​​the police station, one of the most important stages where the protagonists move. Adriana (Guiomar Puerta) and Mikel (Almagro San Miguel) are two young rookies while Landa (Pablo Vázquez) is the new Vallecas district commissioner, an old school policeman who arrives to put order in a police station that has been giving many headaches for a long time.