Ilsa launches Iryo, the brand that will compete with the Renfe and SNCF AVE in 2022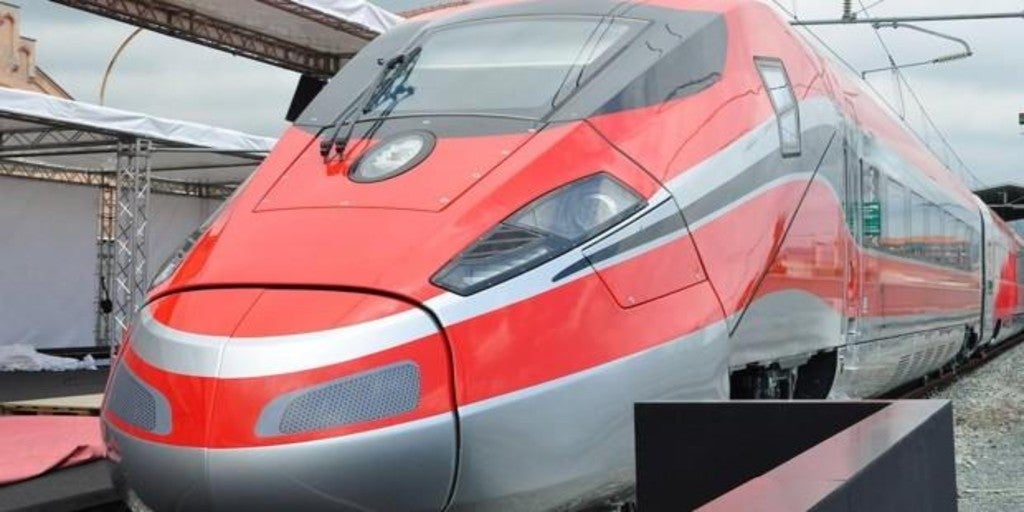 Madrid
Updated:
Keep

Competition on the AVE is intensifying. Ilsa, a consortium controlled by the owners of Air Nostrum and Trenitalia, has presented this Thursday the commercial brand with which it will stand up to Renfe and Ouigo in 2022: Iryo. A firm that will have 30% of the high-speed frequencies in its hand and will roll, in the medium term, in the three corridors in which the liberalization was opened: Madrid-Barcelona, ​​Madrid-Valencia and Madrid-Seville.
In a first phase, however, the operator will only travel on the Madrid-Barcelona line, making stops in Zaragoza. After that, Seville and Valencia will arrive, although there is still no definite date for the arrival to those corridors.
When this step occurs, Ilsa's plans are to make stops in Madrid, Barcelona, ​​Seville, Malaga, Cordoba, Valencia, Alicante and Zaragoza.
This was confirmed by those responsible for the company during the presentation of the operator, produced this Thursday at a massive event held at the Atocha station.
The new firm, the third to compete in the high-speed market after the market opening produced in December 2020, will operate with 20 units of the ETR 1000 manufactured between Italy and Spain by Hitacha and Bombardier. A fleet that has required an initial investment of one billion euros and with which Iryo hopes to generate 2,600 direct and indirect jobs. As detailed yesterday by those responsible for the company, the intention is to transport 8 million passengers at the start of the operation; 50 million in the first ten years of operation in Spain.
Regarding the business model, Iryo will not be a low-cost train, like Ouigo (SNCF) or Avlo (Renfe). Ilsa's president, Carlos Bertomeu, explained that the formula of the new brand will be based on "a very high operational quality, scrupulous compliance with current regulations, use of state-of-the-art technology and equipment, and a differential service culture."
Another of the bets of the company it will be multimodality, as explained yesterday by Ilsa's CEO, Simone Gorini. As published by ABC, Ilsa's intention is to reach agreements with different airlines to integrate train and plane trips into a single ticket.
Likewise, Ilsa is looking for an industrial partner to open its shareholding and to help finance the billion in investment undertaken. At the moment, 45% of the capital is in the hands of the Trenitalia partners and the remaining 55% is owned by the owners of Air Nostrum.