Ildefonso Falcones: "Sick, the future is today" | Culture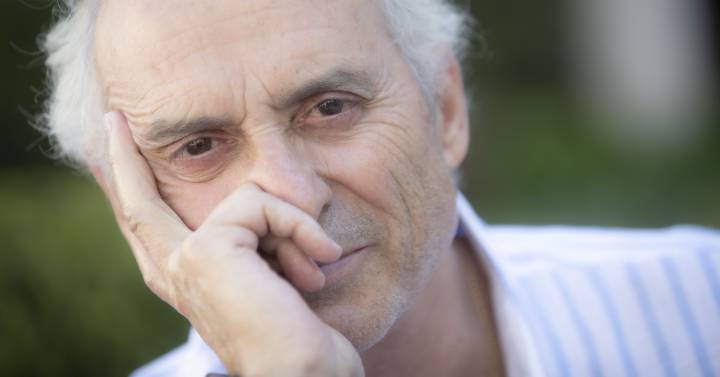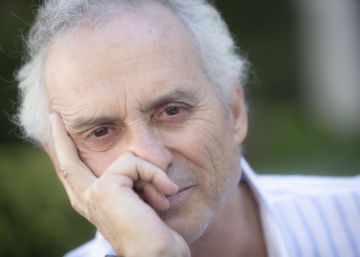 In the front of The soul painter, the author dedicates the book to cancer patients and those who have to "take care of them and endure them". Falcones was diagnosed with the disease during the writing process, which he combined with the hard treatments and their sequelae. We saw each other a couple of weeks ago in the halls of a luxury hotel in Madrid. Despite knowing their circumstances, their appearance clashes first, much more fragile than in the photos; and his voice, much quieter than the usual enthusiastic chatter of the author in type promotion. Perhaps it is that the stock market and life acquire another dimension in their case.
Ildefonso Falcones: with that name, one is predestined to something epic. Or lyric.
He was predestined to suffer it. It's worse: my name is Ildefonso María Falcones de Sierra. The teacher named me and my classmates looked at me badly. From there, my life has been trying to succeed.
Since your early childhood?
Well, I was an athlete, a rider, and there I wanted to be the first. The second is the first loser. Then, as a lawyer, you have to win lawsuits, sentences. All that is to succeed, succeed.
Did he achieve it? Succeed, I say.
Well, now what I intend is to reach the largest possible audience. That is the success in the novel.
That is what everyone says best sellers.
Thus, like many of his characters, Ildefonso Falcones (Barcelona, ​​60), seller of ten million books from The cathedral of the sea. Now presents The soul painter (Grijalbo), a story set in modernist Barcelona. Treasury claims "unfairly" 4.5 million euros. " But now his main battle is against cancer.
I still want to be a best-seller, although there are still people who ask me if I don't want to be literary before commercial.
Do you think the literary cannot be commercial, and vice versa?
There is, but we generally recognize that it is not. I would like to recognize myself in both, but I prefer to continue recognizing myself as commercial. I just pretend to entertain people. My novel is purely of love, passion and emotions. I do not try to teach anything to anyone, nor teach lessons, nor transcend. You hear authors say that people have to be taught to read, and that makes my hair stand on end.
Maybe your books will be put to them. Note the look of the writers over the shoulder?
From the shoulder, from the head, I notice that they step on my head if they can. Some look at me from the height of God, but I am delighted. Keep it up, it doesn't worry me.
Barcelona is one more character in his novel. What does muse have for you?
Barcelona, ​​until this moment when the crisis and the entrenchment of society is so serious, offered a fantastic universality for a novel. The era of modernism that portrait in this, for example, is fascinating.
Always mix personal and collective epics.
You have to link them. The context, especially in my novels, which are historical, is very important, because it manages to move the reader to that time, and the characters are the ones who manage to recognize universal passions. For that, the editors are fundamental, who see the novel from the outside and let you know if you pass or don't arrive.
Do you listen to them?
Of course, they are professionals. In three years of writing a novel, sometimes you lose a little north. A character did not act like that 100 pages ago. Or you go hand in hand giving more information than necessary. Then, my editor scolds me and is almost always right. We fight a lot, but it's very interesting.
He left his career as a lawyer to write. Did I have a mattress?
I have never had a mattress. My family was bourgeois but my father died when I was 16 years old and I worked in a bingo to pay for my degree. I've always been on the tightrope. Now is when it is most cimbrea. Below is the abyss and one has to be held by the feet and hands. How are you? Well, fighting. The important thing is that there is a chance to fight.
Why have you made your illness public in your own book?
First, because it is a reality that impacts you. Writing the novel in that state is complicated and when you just say, "I have achieved oysters." It is a success. You manage to triumph over the disease, over weakness, over despair, especially.
About the fear?
About tremendous fear and exasperation. Enter a variable in your life, which is death. Sano, you know you can die, but it's something that happens to others. Sick, you start to keep it in mind and sometimes we are unfair to those around us. We include in our grief and suffering those who want to help us. That is why I dedicate the book to the sick and to those who support them, who are the ones who love them.
Does the pity of others hurt?
In some, yes. That a person feels sorry for you is not humiliating. It is understandable and normal, but I would prefer another attitude.
What attitude helps you?
Normality, nothing here, humor. The other day, some friends asked my wife how she was, and she replied: she has metastasis, but it's great. That normality and humor.
What is the future now?
The future, being sick, is today. And tomorrow. The deadlines are diluted. When you have children, above all, you have to think in the long term: what they will do, where they will arrive. All those deadlines are breaking down. On day 14 I have surgery, I have two weeks ahead.
. (tagsToTranslate) ildefonso falcones ill (t) future (t) be (t) bestseller (t) author (t) the (t) cathedral (t) sea (t) diagnose (t) cancer (t) writing (t) the (t) painter (t) soul (t) new (t) book (t) rate (t) triumph (t) fear



Source link