Il Divo brings its lyrical Christmas concert to Spain for the first time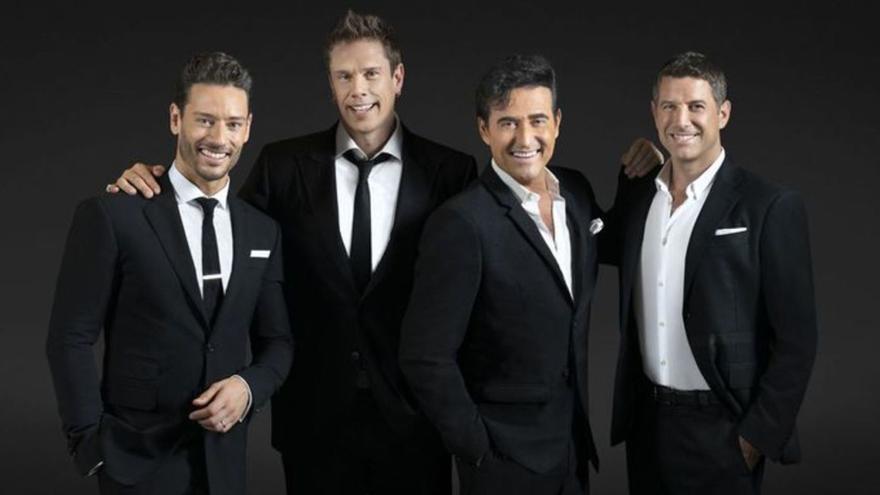 Il Divo anticipates the arrival of the Christmas holidays to Gran Canaria with the celebration of the Christmas Concert on November 28, an event organized by DN7 Events with the collaboration of the San Bartolomé de Tirajana City Council and which will bring together 3,000 spectators in the Amphitheater of South Park of Maspalomas.
The musical event is the first time that this lyrical quartet brings this production to Spain and the show is linked to a municipal campaign with which it is intended to support consumption in the town of San Bartolomé de Rirajana. Thus, the initiative allows the shops and restaurants attached to the initiative to deliver 2,000 free tickets to those customers whose purchases exceed 60 euros, who will be able to benefit from a ticket, while those who exceed 100 euros will be able to purchase two locations. The registered businesses are: La Mina Petshop, Centro Estético Nirvana, Ceinsur, Salón Tita, Cool Mobile, Ciudad Natural del Tablero, Life Center, Peluqueria Nuevo Estilo, Hardware Encinoso, Rosse, Restaurant Marhaba, Bazar Ani, Sleep Zone Premium Maspalomas, OPA OPA, La Pata Asada, Floristería JAP, Hairdresser Fabiola Unisex, Comercial Frarami, Churrería el Churrito, Gran Canaria Opticians, Stationery Tara, Mia boutique.It, Flavors, Botanico Gym, Sport Stadium, Arivet Veterinary Clinic, Esteve Moran Aesthetic Center, Dues Hairdressers, Sheets, Doremis Bar-Cafeteria, Liagora Restaurant, La pata caliente, El Capricho Cafe-Bar, Essenz Electronic Cigars, Bazar Pepa Haberdashery, Mundo Danza Maspalomas, La casita de Muni, Las perlitas bar and Lebasi Jewelry.
The exchange of tickets or invoices for tickets for the concert can be done in the Youth Space located in the Municipal Stadium of Maspalomas between November 12 and 26 from 10 a.m. to 10 p.m.
The rest of tickets and seats are on sale through the website www.tureservaonline.es
Formed by Urs Bühler, Sèbastien Izambard, Carlos Marín and David Miller, Il Divo has pioneered the classic crossover operatic pop genre. After eight studio albums and four compilations, he is considered a benchmark among current musical phenomena, debuting with more than 30 million albums sold and 160 gold and platinum records in 33 countries.