Iker Jiménez analyzes the enigma that unites Iglesias and Ayuso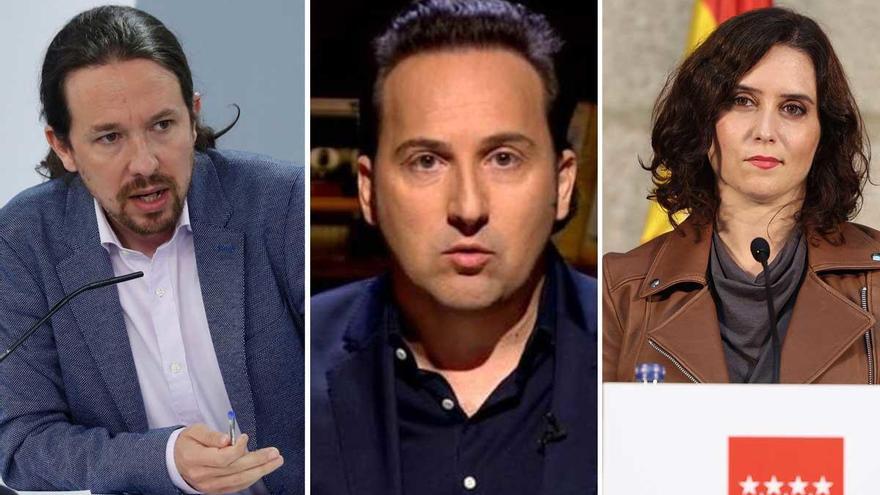 Pablo Iglesias has surprised everyone with a tweet addressed to Isabel Diaz Ayuso. And it is that the vice president of the Government has not criticized this time the president of the Community of Madrid, rather he has recalled that both were born on the same date: October 17, 1978. Coincidence or not, the leader of Unidas Podemos has mentioned Iker Jimenez in his message to analyze this anecdotal enigma that surrounds these two politicians so ideologically different.
"On October 17, 1978, almost 42 years ago, a girl and a boy were born in Madrid. The girl was called Isabel Natividad, the boy Pablo Manuel. Her last name was Ayuso, he Iglesias. Dance it Iker Jiménez"He has written along with an emoticon with a scared face and a brief" happy birthday. "In addition, he has accompanied the message with a still from the film 'The Day of the Beast', by Álex de la Iglesia.
By allusions, the presenter of 'Cuarto Milenio' has responded to share a reflection on this curious anecdote: "Jung would call him synchronicity. Maybe it means that bridges must be built. As difficult as they are. Because in the cosmic we are all little, simply human. You are both invited to the program. Congratulations to both of you. "