Ikea will launch its solar panels in Spain this quarter from 4,170 euros | Companies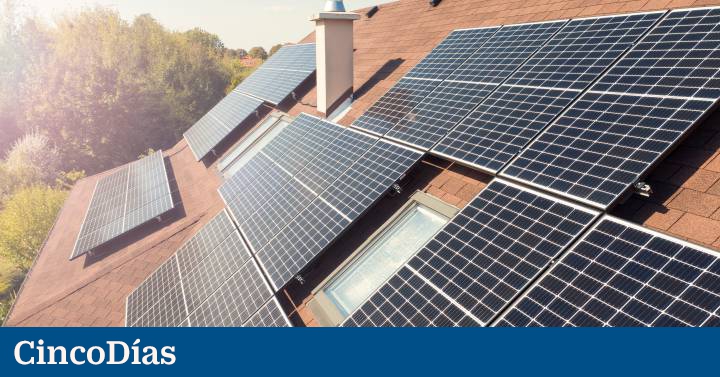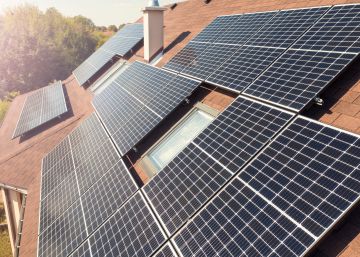 Ikea will launch before the end of this quarter in Spain one of its most anticipated products: solar panels for self-consumption that it already sells in nine countries. And he will do it hand in hand With you Energy as a strategic partner.
Both companies have signed an alliance whereby the Gesternova group subsidiary will be in charge of installing, managing and providing the customer service associated with the Solsträle panels, as these Ikea products are commercially called, both in Spain and Portugal. A formula, that of partnering with specialists in the renewable energy market, which the Swedish distribution group has followed in other European countries and which is also replicated in its Iberian business.
Therefore, Contigo Energía will provide technical knowledge around these facilities, which Ikea intends to make more popular in Spain through an "affordable" offer, the company explains. Specifically, prices will start from 4,170 euros, and will increase depending on the size of the system you want to purchase. The price will include assistance in designing a system that adapts to the customer's electrical consumption, their roof and their budget, in addition to the complete installation, mounting systems and warranties. These are the bases of an offer that, in any case, Ikea has yet to finish until its final launch, which will be at the end of this first quarter.
Ikea already markets its range of self-consumption panels in the Netherlands, Poland, Belgium, Germany, Italy, Sweden, Switzerland, Australia and France, within its strategy to combat climate change, both by reducing the environmental impact of its operations and with products for mass consumption.
Due to the characteristics of Spain, Ikea sees a strong growth potential for this offer "due to the benefits of a range that not only helps to minimize the impact of consumption from an environmental point of view, but also that of spending by families who they will see their electricity bill reduced by up to 50%, an attribute that can be of great value in the current context ", says the CEO of Ikea in Spain Petra Axdorff.
"After these months, economic and social uncertainty has skyrocketed and from our position to continue contributing to a better life at home, we also adapt our offer so that it really has an effect on the consumer's pocket," he adds. Axdorff recalls that in its low price policy the company has already reduced the prices of 200 products.
Due to its characteristics, the installation of solar panels for self-consumption is more aimed at those who live in single-family homes, although Ikea indicates that the panels can also be shared by several neighbors. It will depend on the characteristics of each property, mainly the size of the roof to install the number of panels necessary to guarantee optimal power, if these can be installed by a community of neighbors. Something that, in any case, Contigo Energía will have to assess, which will be the part that will determine the viability of the projects proposed by clients.
Ingka Group, the holding company that operates Ikea's business in 30 countries where 90% of the global income from the household products chain is generated, maintains the objective of commercializing its range of solar panels in all markets in which operates in 2025. Internally in Spain it already has 44,000 solar panels installed in 10 stores, a figure that it wants to expand in the short term to 55,000. According to the company, 85% of the energy it consumes in Spain is renewable and it wants to reach 100% by 2025.