Igor Bellido, a 19-year-old triathlete without limit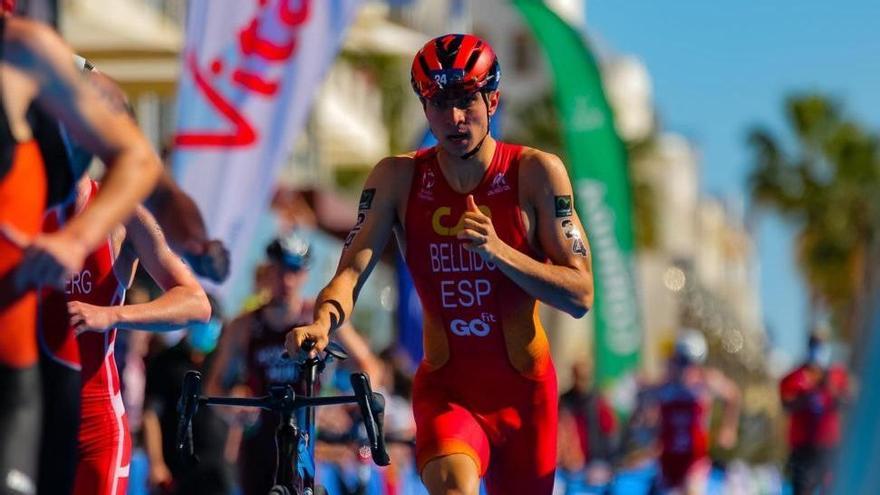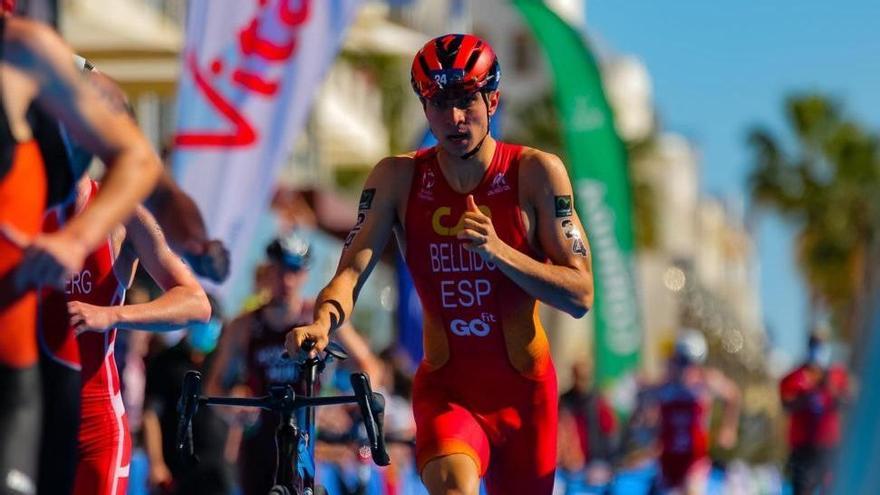 "The first time I saw him he was 11 years old. His father brought him to my club Seville. I immediately saw that this child had something special and soon I discovered that he had a privileged physique and a head with clear ideas, "explains his discoverer and first coach. Samer Ali-Saad, one of the great exponents in the explosion of triathlon in Spain, at the time of the Ivan Raña and Xavi Llobet before Javier Gómez Noya began to stand out as a world star.
Bellido began to shine internationally at the 2018 Youth Olympic Games, where he achieved bronze in the European mixed relay. "I have won medals in tests of my category at the Spanish and European level and I would like from 2022 to start collecting points to play a World Series, more than anything to gain experience," he explains Bellido, who combines his sports teaching with the university studying teaching.
"I remember that in one of his first triathlons he suffered a very hard fall on his bike, going 40 per hour. He injured his knee that kept him six months away from the competition. It was a difficult time because the kid, after such an accident, he could leave the competition. I spoke with his parents and we were clear that, once the rehabilitation period was over, he should fully focus on the competition triathlon ", he adds Ali-saad.
It was the time when he coincided training on a bike with the former professional Antonio Piedra, the Sevillian cyclist who won in the Lakes of Covadonga (Lap 2012), collaborator of the club Ali-saad and who was surprised by the watts that Bellido moved on the bike. "The bike is the most fun of triathlon, although here in Madrid the training sessions are complicated by the traffic. And the cycling sector was key in Portugal to later win the title. There was a pretty hard hill before facing the transition to athletics and it was It is crucial to crown first to be able to stand out and start running. " He did so, a race to the world title even though he thought there was a nonexistent rival ahead of him. When he reached the blue carpet that announced the goal, he already knew that he was about to be proclaimed world champion. "It was a shame to leave the sea further behind than I thought, but it is that swimming in the Atlantic off the Portuguese coasts is complicated, due to currents and very cold water." Fortunately, on the day of his victory there were no waves on the Algarve coast.
"He called me during confinement. He had a proposal to accept a scholarship and go to Madrid, to the Blume. He left training in Seville. Last week I was with him at the World Cup. We talked, we looked at the tactic. I went more as a fan, but I like to advise him for the years we've known each other, "he says. Ali-saad.
"Now I have up to five coaches, with sports psychologists; nutritionists … a whole team that we work with." And he has even been able to ride a bike with Gomez Noya, his great idol. "It was a brutal experience, something like fulfilling a dream."
Bellido He will now make his debut in the international under-23 races that will already begin to combine with European and world events of the highest level, to gain experience. "It has everything it takes to become a world star," he says. Ali-saad, convinced of his words.