"Ignoring the employer's side has been a brake"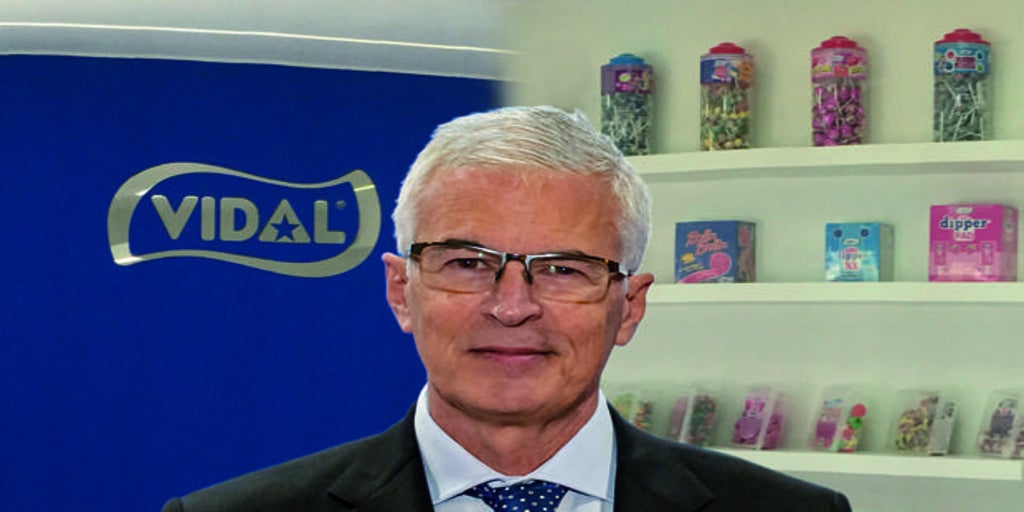 Updated:
save

Candy companies have also suffered the coronavirus crisis due to the closure of specialized stores, bazaars and the lower number of service stations. But on the other hand, they have been benefited by increased consumption of indulgence products in households as a whim or reward during quarantine. "In the impulse channel, from the kiosk and small candy stores, the impact in our sector has been stronger given that the vast majority of these stores have closed with the state of alarm. In the feeding channel things have been very different. Sales have grown significantly, reaching an increase of around 50%. This increase has partially mitigated the drop in the impulse channel, "says Vidal Golosinas CEO, Joaquín Vigueras Miralles. "On the other hand, Vidal belongs to a sector whose activity has been considered essential, which has allowed us to remain open and maintain our productive capacity and commercial activity," he adds.
Not surprisingly, the restrictions on economic activity that entail so many days of alarm have also hit the turnover of Vidal Golosinas. "The recovery will depend a lot on how the economy in general is activated, on how unemployment evolves and on how key sectors such as tourism are reactivated. We got up optimistic scenarios between three and six months and pessimistic scenarios between nine and twelve months to reach the pre-crisis states. In general, Vidal Golosinas are optimistic about the future. "It is true that due to our internationalization policy and the current volume of sales abroad, which today represents 75% of our total turnover, we have been able to diversify risks and minimize the impact of this crisis."
Changes in laws
To pave the way, in Vidal Golosinas they believe that the Government should give more time to prepare the measures while agreeing the rules with the employers and taking into account the companies. «The lack of clear information, teamwork between the political forces and ignoring from the beginning the employer's side as a social agent of great importance it has slowed down the application of clear, concrete, precise and effective measures», He points out. Vigueras Miralles also criticizes the modifications and rectifications in some texts. "The publicity of certain actions with subsequent changes in the laws for their application has generated a lot of insecurity, at all times having to wait for official publications to implement the measures, many times without the necessary preparation time. This insecurity should have been avoided, "he says.
Another problem they face from this company associated with Produlce has to do with the increase in costs at source, an added difficulty that other food companies or supermarket chains also face. "Manufacturing costs have been somewhat high due to all the restrictions that have been imposed and the implementation of the measures that have had to be carried out. Logistics expenses were also initially affected in our sector, "says the CEO of Vidal Golosinas. However, during these weeks it has been possible to guarantee supply and return to a manufacturing situation similar to the previous one. "Initially, there were some specific difficulties globally in the supply of personal protective equipment and transport to and from certain countries. But, once the main initial uncertainties were cleared, recovery was quick and returned to a normal situation that did not involve major complications for manufacturing ", Vigueras Miralles ruling.
Their condition of belonging to an essential sector, such as food, has also allowed them to maintain activity despite the slowdown in other industries. Thus, Vidal Golosinas have weeks of advantage in terms of the application of worker protection measures. "At all times, the instructions of the Ministry of Health regarding the safety measures of the workers have been followed and there have been dozens of actions that have had to be implemented; from changes in the personnel presence control systems, going from tactile to proximity cards, division in the entrance turns to avoid crowds, temperature takings, reinforcement of cleaning protocols, social distancing, reduction of capacity in changing rooms and dining rooms and a long etcetera of actions that have led to the fact that during the entire period there has been no incident regarding the pandemic inside our facilities. "
* Vidal Golosinas is a company founded in 1963 in Molina de Segura (Murcia) with a registered turnover of 152 million euros in 2018 -last data available-. Three quarters of their income is derived from exports to the more than 90 countries where they sell their products. This multinational with Spanish origin has 1,300 employees, 15 international subsidiaries and manufactures brands such as Vidal, Dipper, Rellenolas, Dulcitar, Dulcipica, Rolla Belta or SoftFruit, among many others.