Ignacio Marco-Gardoqui: What can we expect?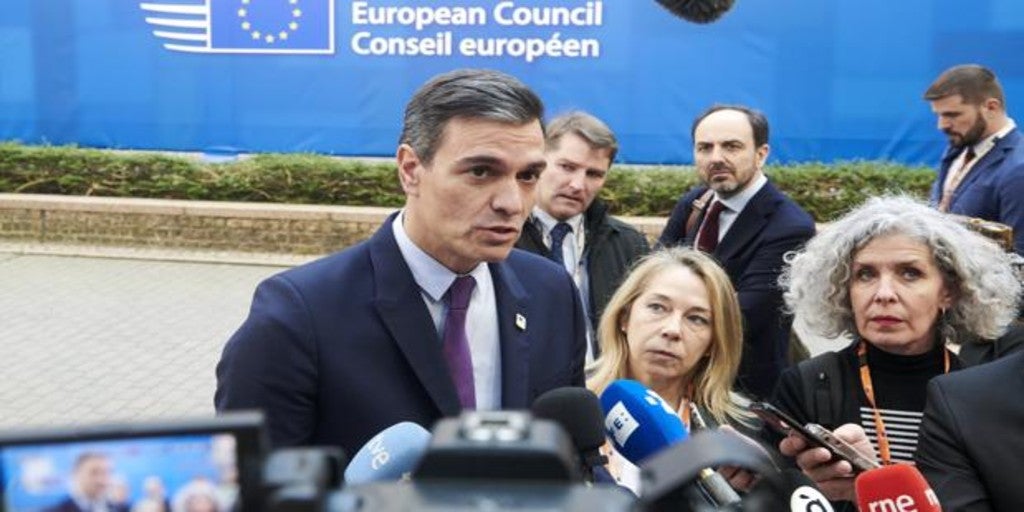 Ignacio Marco-GardoquiFOLLOW, CONTINUEMadrid Updated: 03/25/2022 00:19h
Keep
Related Reviews
When you read these lines, you may have news about the European Summit, but at the time of writing it is only conjecture, so please be understanding and treat me kindly. Pedro Sánchez goes to Brussels with the same spirit with which Moses climbed Mount Sinai in search of the tables of the law. He expects criteria that enable him to solve the problems that lie ahead, which are numerous. One of them is energy, given that the crazy evolution of prices mistreats many consumers and many industries. The Government wants Europe to decouple gas from the price system and for this Sánchez has gone on a pilgrimage through half of Europe.
What have you gained on your journey? Well of everything. From the unanimous support of Portugal to the cold denial of Germany, through the courteous support of Italy and the polite words of France. If you take a scale and measure the relative weight within the EU of Germany and Portugal, you will have a rough idea of ​​what can happen.
The underlying problem falls more in the field of competition than in that of energy and hence the courtship that Vice President Calviño has made to Commissioner Margrethe Vestager, in charge of the matter. The EU 'desires' a single energy market, but it does not have one, given the differences in production systems, the different energy balances and the very different supply channels. But it does have a competitive market, protected by a voluminous body of law that protects it and has had it for a long time. Energy is a very important component of the production costs of a large number of industries. Letting each country implement its own price-setting systems would break what little there is of the common energy market, but it would seriously affect competition and the highly-monitored mechanisms of State aid. And nobody goes through there, neither the central countries, that is to say the Council, nor the Commission itself.
Hence, all we can hope for is a permit to deviate 'slightly' from the 'straight common road' so that Sánchez can come down from Sinai with some notes -they will not be tables of the law-, which will allow him to save the face and adopt measures that will not destroy the competition and ... will not fix the deep problems that our energy system suffers from. Does it seem little to you? Aren't you too demanding?
View commentsTopics



Source link