IGNACIO MARCO-GARDOQUI: Place your bets!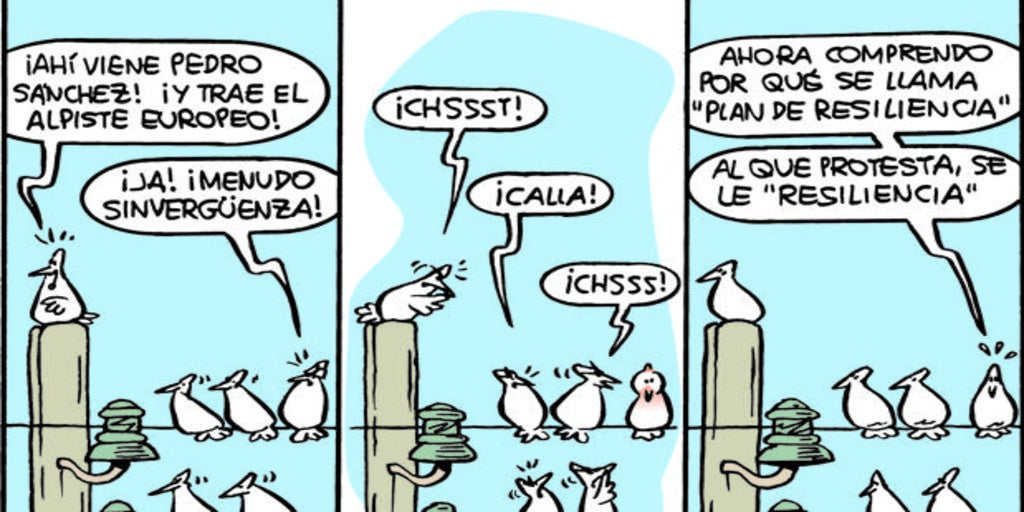 Madrid
Updated:
save

Only the number of the Big Lottery arouses more interest in betting than finding out who will be right with the GDP data for the fourth quarter. In an unusual way, Jose Luis Escrivá, the Minister of Social Security, first, and Nadia calviño, the economic vice president, later, advanced a good growth figure for the last quarter of the year. "As far as they knew" quarter-on-quarter growth will be between 1.5% and 2.4%, which would show that the recovery is on track and that the mobility restrictions applied to contain the second wave of the pandemic do not cause as severe damage as those adopted in their day to stop the first.
Such a forecast optimistic We were all surprised, at least all of us who see the news bulletins crammed with complaints and laments from the service sector, restaurants, hotels, travel, etc., unable to get around such an extensive prolongation of lack of mobility that drives away your demand. Some villain ventured that he only saw one explanation, consisting of the fact that Tezanos had left the leadership of the CIS to head the INE.
Yesterday, disbelief became a dispute when the Bank of Spain he advanced his forecast that changed the sign of achievement. What was previously appreciable growth turned into a substantial decline. Of course, I want the government to get it right, but I would bet the regulator will. It is true that the industry has recovered a good part of the lost vigor, but it is also true that many sectors are affected, as shown by the ERTE numbers and the difficulties in returning the requested credits.
The discrepancies remain for the next few years. And, although they are all positive -in comparison, of course, with the well that we inhabit-, they remain as a result of the effect that the European aid, which will begin to arrive in 2021. Conditional on what? That is another. Companies have spent weeks, like children, writing their letter to the Kings. In them there will be construction materials of a new economy and abundant rubble of the old one. The success will be in differentiating them.