Ignacio Marco-Gardoqui: 'His' problems begin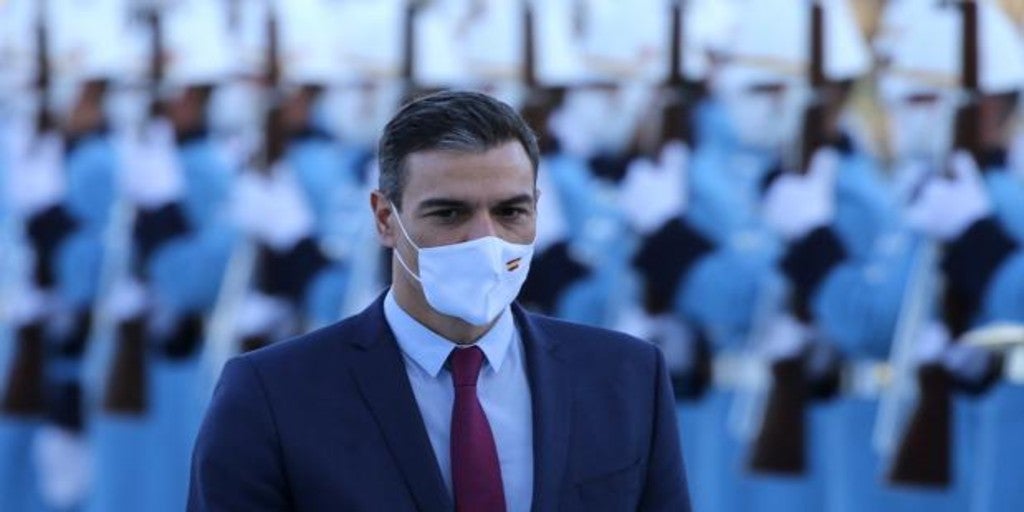 Madrid
Updated:
Keep

Ours started long ago, but yours do now. Those who suppose that the government is eroded by increases in social security contributions – it has already made sure that it falls for the most part on employers – or limitations on rental prices are wrong. All of that feeds him back. Focused on its electoral impact, it is also not concerned that the public deficit is runaway and the debt increases 18,000 million in a month. He is unfazed by the terrible fact that, without the enthusiastic support of the ECB, we would be more bankrupt than Lehman Brothers and Rumasa combined. Ask on the street, all that is not understood and nobody cares because nobody knows how it affects them.
Nor does it worry too much about the unemployment data, since it has woven a system focused on providing aid – that so nice that 'no one is left behind' – which is the easy thing, much more than to provide enough jobs which is the difficult thing. That is why he plays so unconsciously with the SMI, the contributions and the labor reform.
But there are things that do worry him because he knows that they do erode him. One is Catalonia, but we are not talking about that today. Today we are talking about the beginning of a series of protests -field, metal and transport- that have only just begun, since they are going to generalize to all sectors. All have their origin and are motivated by runaway inflation. Some do not get the salary to pay the shopping basket and others do not get the sale prices to cover production costs. That is serious, because the protests are very popular, they are understood and shared. In one place or another, but we all buy something and we all see that prices have risen a lot and we suspect that they will go up more in the near future.
It is not only about the cost of energy – which is also and above all about the price of fish, fruits and vegetables and, in general, of the entire shopping basket. And those who produce them have in turn raised fertilizers, diesel, seeds, pesticides and … the rest. There it hurts. There we all are, its militants, its voters, its supporters and its adversaries. What are you going to do? Take out the crutch and start giving passes, begging Brussels for help that if they do not cure at least relieve and change the name of the Valley of the Fallen, which as you know is a much more important matter as well as more urgent. No comparison, hey.