Ignacio Marco-Gardoqui: Guirigay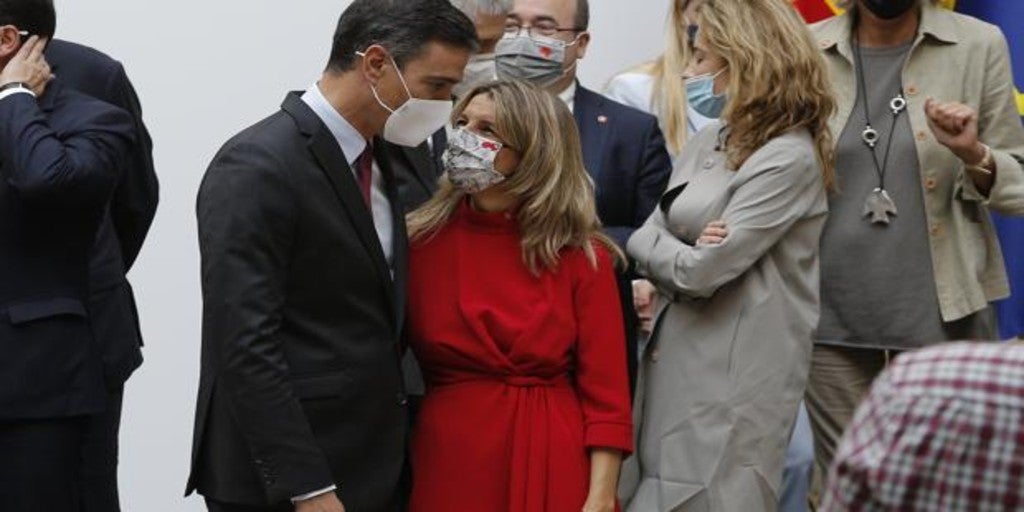 Updated:
Keep

Unless you are a doctor in hermeneutics from the University of Cambridge; have mastered Sanskrit and have developed your professional career as a diplomat in the Vatican, lose all hope of understanding what the 'reform trio' agreed yesterday. President Pedro Sanchez he dribbles better than Maradona and is a master at hiding his intentions. When you have them, of course. Yesterday I saw the government spokeswoman sweat ink – she greatly improves her two predecessors – to wrap up with thousands of words the absence of news about the labor reform of the PP. The final statement has more balances than the Gaudí's Sagrada Familia and more counterpoints than 'the well-tempered harpsichord' of JS Bach. If you read a paragraph, you will be convinced that the president agrees with the second vice president when speaking of 'repeal', with the same language used in the electoral programs of the two parties that lead (?) The country, in the government agreement , in the pact with Bildu and in messages sent to the party. But, if you continue reading, you will see that the derogation will be made in the terms used in the message sent to the European Comission that – oh surprise! -, they are perfectly different, which seems to support the position of the first vice president who, as she has never hidden, is in perfect disagreement with her subordinate …
Conclusion? Well, who knows? Don't count on me, I don't know Sanskrit. The only thing that I am clear about are three things: One, the reform has to be finalized and sent to Brussels before the end of the year. We have started too late and the rush will come. Two, the European Union will not complain – it is used to fleeing the internal scourges – as long as the agreement is signed by the Government and ratified by the social agents. Three, the repeal of the labor reform cannot count on the support of the CEOE, less in these moments in which the recovery hangs of the thin thread of the thick inflation and much less when it did not support in his day the reform that now is tried to repeal.
This incomprehensible dispute and this intolerable mess are derived from the terrifying frivolity with which this matter has been tampered with. Unfortunately, it is one of the most important that we face and we deal with it in the least professional way imaginable.