Ignacio Marco-Gardoqui: For once …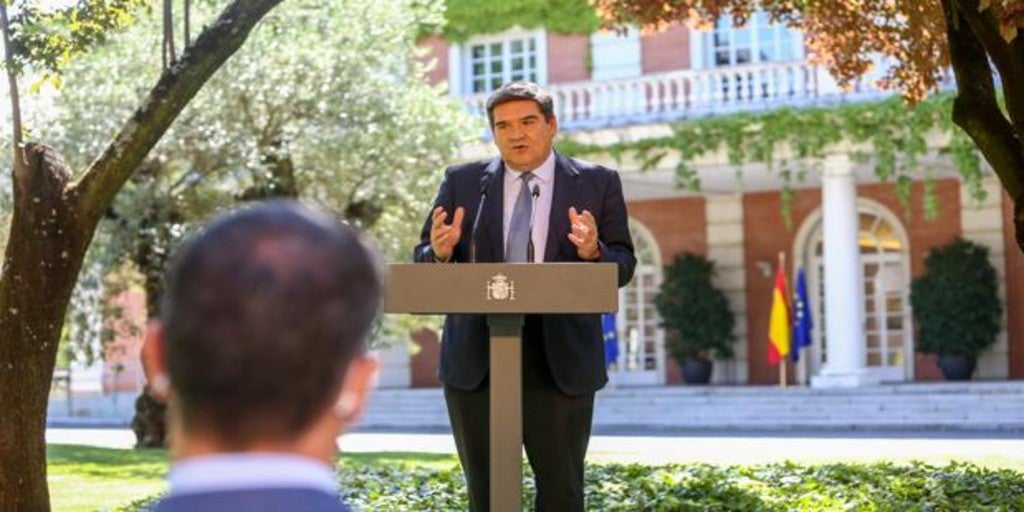 Madrid
Updated:
Keep

What bad luck we have! For once a politician, in the exercise of power, tells us the truth, goes and tells where he should not and when he does not correspond. I am referring to the statements made yesterday by Minister Escrivá on the future of pensions. He made them in the morning on TVE, hours before the solemn act in which the Government, the employer's association and the unions stamped their signature under the 'fix' for the reform of the pension system that, evidently, he disemboweled. Why? Well, because there everything was compliments and self-praise unrelated to reality and he told the cameras what he hid, or at least did not defend, at the negotiating table.
I mean the truth. Citizens born in the 50s and 60s of the last century, belonging to the so-called 'Baby Boom' generations, will have to work longer and / or settle for receiving a lower pension. For what reason has the minister caught them? No, what is it, it happens that, simply, the money does not arrive and the hole in the Social Security accounts grows and grows without stopping, as Nothing did in "The endless story" by Michael Ende.
If so, if the accounts are unbalanced, someone disconnected from these matters and who only found out about the agreement signed yesterday, with a great display of trumpetry and fireworks, will undoubtedly think that it includes some kind of cut in expenses or attempt to increase income. It makes sense. I'm sure you would do the same if the numbers in your personal budget don't add up. I would develop a plan to reduce expenses and seek to increase income.
Okay, so now go over the agreement. What savings do you propose? None. The extension of working life, which the minister anticipates on television, ceases to be an obligation to become a mere possibility, that yes, encouraged with money. And the stability factor – what a beautiful and apt name! – becomes a factor of intergenerational solidarity that no leader has found time to explain how it works. Are expenses increasing? Yes, of course, because the revaluation of pensions is ensured with the CPI, lest the millions of beneficiaries get angry. Too many votes …
Until yesterday, when I heard Minister Escrivá, all this seemed like a kind of practical joke. Yesterday I understood that it was a simple joke.