Ignacio Aguado uncovers Ayuso in Cuatro: "Pablo Casado will be taken out of the way"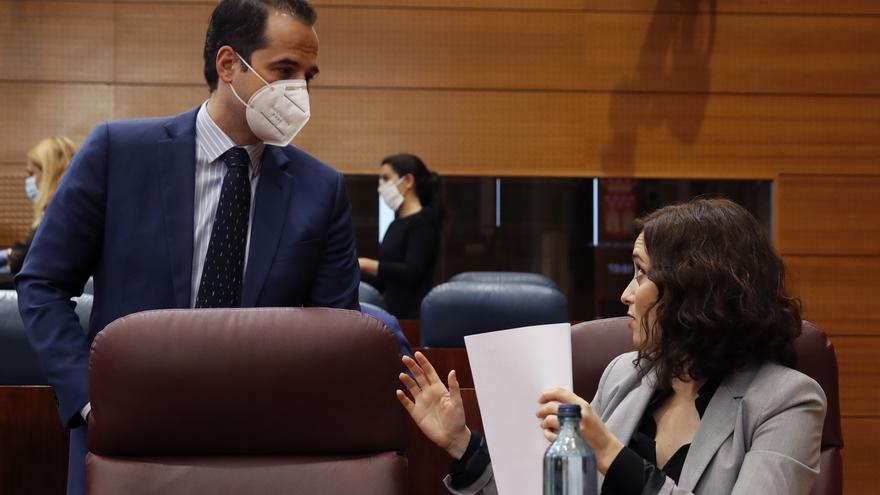 This Friday, Isabel Diaz Ayuso has charged against Pedro Sanchez indirectly from your Twitter account: "Spain, the only country whose government violates the interests of its capital". Instantly, 'Everything is a lie' has collected his testimony and Ignacio Aguado, collaborator of the program, has reacted to his words.
The former vice president of Madrid has revealed that everything is part of a master plan devised by the leader of the PP. Aguado states that Ayuso has "an evident strategy of confrontation with Pedro Sánchez" to be the substitute for Pablo Casado at the national level. "Ayuso already came with the message from home. It didn't matter what had happened at the presidents' conference", has assured.
"I had to tell this and continue using the Government of the Community of Madrid as a watchtower to confront Sánchez. We will have to ask Pablo Casado," said Aguardo, who thinks that Ayuso's only objective is to "polarize and twitch" to achieve national repercussion.
It was then that the collaborator made his prediction: "His moment is a jump to national and he is waiting. Pablo Casado has one bullet left, which is the next general election. Yes Pablo Casado does not go to MoncloaAyuso will take it out of the way. That is his plan, and whoever does not see it is blind. Every time he has a chance, he confronts Sánchez and he uses Madrid and the people of Madrid as hostages to his strategy. It follows a course that seems dangerous to me. "
Furthermore, Aguado closed his speech with a criticism of the current President: "Do you know why he doesn't go to Miraflores de la Sierra to meet with the mayor because pediatricians are needed? Because it doesn't open newscasts. That opens? This. Criticize Sánchez. To be permanently confronted. So we will have to ask Casado what he thinks of having a regional leader with so much national projection and sharpening knives. "