Iglesias wants to associate the benefits of large families with income criteria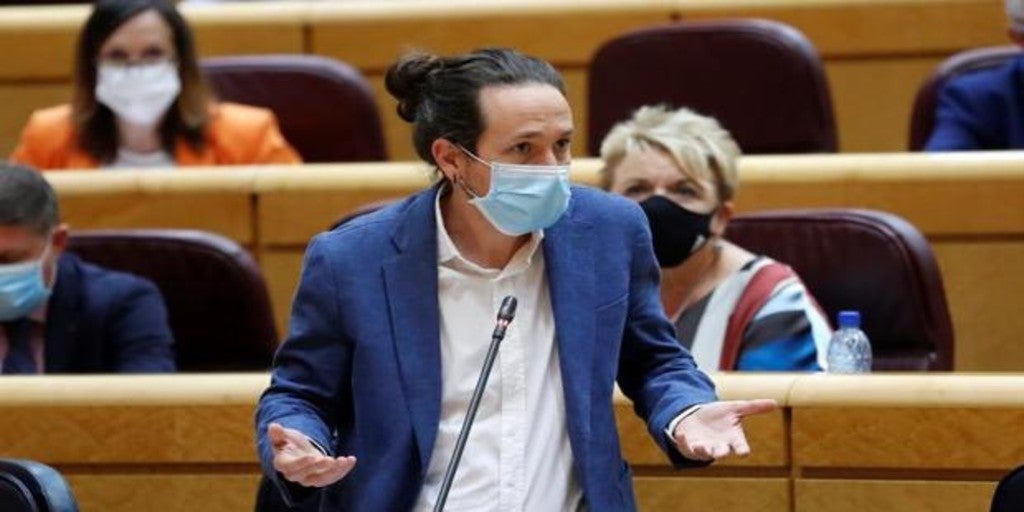 MADRID
Updated:
save

The Second Vice President of the Government and Minister of Social Rights and Agenda 2030, Pablo Iglesias, has indicated that the future family diversity law will take into account income and not just the number of children to grant the benefits of being a large family.
Iglesias explained this Tuesday in the Senate plenary session that his department is working on a family diversity law that will defend different types of families, such as single parents, foster families and "even different ways in which a couple is organized."
Future legislation, he specified, will state "that not only the number of children but also the economic situation, the income, has to be a characteristic to receive the benefits" of being a large family. "It is not the same to be a monomarental family with many resources than to have few," said Iglesias.
The second vice president of the Government has thus responded to the question of PNV senator María Isabel Vaquero, who asked him if the Executive plans to make the necessary legal modifications to consider single-parent families with two children.
Vaquero has had an impact on the fact that 80% of single-parent families are made up of a woman and have a higher rate of poverty and a higher risk of social exclusion.
In addition, it has indicated that they suffer discrimination in relation to families made up of a widower and two children, who are recognized as a large family. Iglesias has assured that he will study that proposal.
During his speech, the vice president has complained about the "level of impudence" of the PP senators, who have created a stir after the leader of United We can indicated that his partner -the Minister of Equality- and he, despite not having both recognized their status as a large family as they are not married, they have "no financial problem."
"The level of impudence of your honorable Members in the parliamentary seat really has few precedents. I understand that the subject does not interest them, but at least the forms of parliamentary courtesy could be kept to a minimum," he denounced.