Iglesias squeezes Sánchez to introduce the limitation of rental prices in the draft of the PGE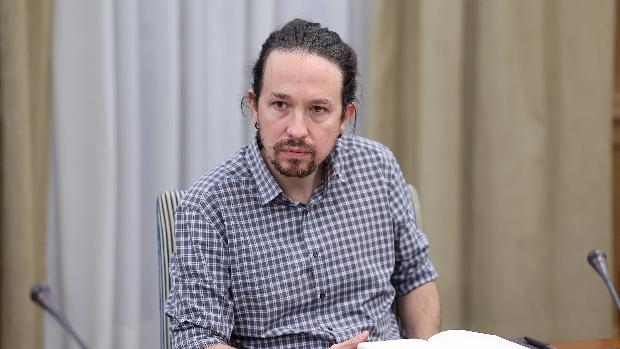 Madrid
Updated:
save

The second vice president of the Government, Pablo Iglesias, and the Secretary of State for the 2030 Agenda, Ione Belarra, have met this Friday at the headquarters of their Vice Presidency with the Tenants Union. During the meeting, the leaders of Unidas Podemos have guaranteed them that they will work for the Government to regulate rental prices.
The co-ruling parties continue to finalize the draft of the General State Budget for 2021. "There are things to polish," they admit from the Government. United We Can is pressuring the socialists for this measure to be collected in the text of the public accounts that will then be negotiated with the rest of the parliamentary groups.
Sources from United We Can recall that it would be feasible for it to enter into force because there are partners from the investiture bloc that support the measure. They also consider that it is "Urgent" and "priority" due to the consequences of the economic crisis derived from the coronavirus. However, they explain thatit is being "difficult" to assume for the PSOE. At the moment, there is no agreement in this regard. Socialists reject the measure, understanding that it would be too interventionist.
Coalition Pact Commitment
From the Vice Presidency of Social Rights they emphasize that is one of the commitments of the coalition pact signed last December by Iglesias and the President of the Government, Pedro Sanchez. "The necessary regulatory measures will be promoted to put a ceiling on the abusive increases in rental prices in certain areas of the stressed market," says the government agreement.
Iglesias wants to introduce legislation in the draft of the public accounts that allows the Autonomous Communities and / or City Councils to be able to declare "stressed" market areas and limit abusive price rises. Your team points out how referential framework the law that came into force in September in Catalonia. However, the opposition in Catalonia referred this text prepared by the "Government" to the Council of Guarantees and the body ruled that some of its articles were "unconstitutional", invaded powers and violated rights.