Iglesias proclaims himself the winner against Escrivá because "there is no proposal to cut pensions"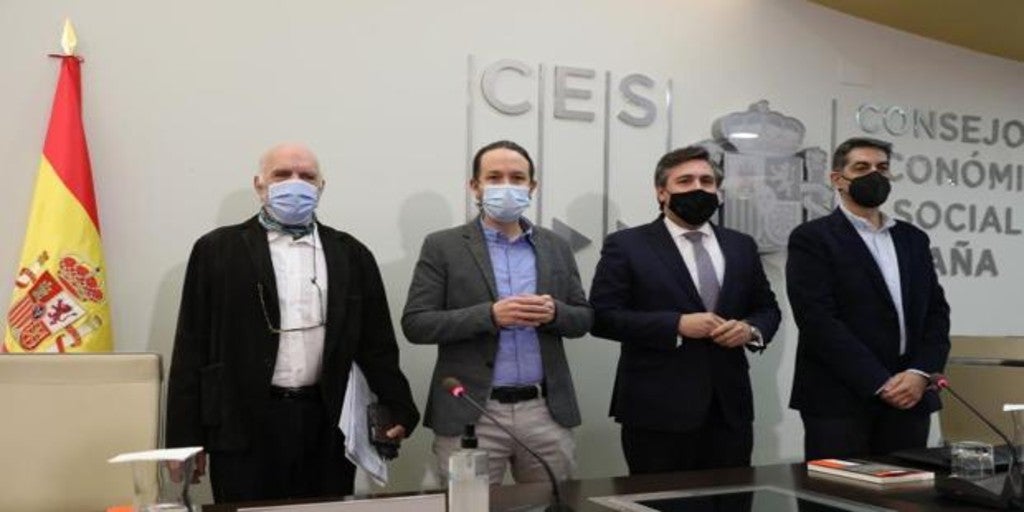 MADRID
Updated:
save

The second vice president and leader of United We Can, Pablo Iglesias, is considered the winner of the new open battle within the coalition government on account of the pension reform. Iglesias has been "very satisfied" on Twitter because in the proposal sent by Moncloa to Brussels, finally, there is no cut proposal. Hours before Iglesias proclaimed himself the winner of this new battle between Unidos Podemos and PSOE, the Minister of Inclusion, Social Security and Migration of the Government of Spain, José Luis Escrivá, showed a monumental anger during an interview on Onda Cero.
Proposing a pension cut was unacceptable and unfair with the coalition agreement, which clearly says that we must increase their purchasing power. Very satisfied that in the proposal sent by Moncloa to Brussels, finally, there is no cut proposal. pic.twitter.com/ZvwLjbCVdi

– Pablo Iglesias 🔻 (@PabloIglesias) January 20, 2021
Regarding this controversy, Escrivá did not hesitate to express his discrepancies with the published information on the pension reform that the Government has sent to Brussels. The head of Social Security ruled that the extension of the calculation period from 25 to 35 years for the retirement benefit is a measure that "has neither existed nor will exist." According to Escrivá, «An artificial narrative has been created» around this theme «from a reality that does not exist». For this reason, Escrivá advised that "listen to the responsible minister and not to what is coming elsewhere."
Asked whether with his statements he was sending a message of reproach to the media or to members of United We Can within his Government, the minister did not want to answer directly. "I do not know. I can not tell him. I do not have the elements to have a strong criterion and I do not feel in the capacity to comment, "he replied.
Before showing his anger on the radio, Iglesias had already advanced that a measure such as the extension of the calculation period to 35 years would not reach Parliament. Escrivá also wanted to explain the reason why he had not come out to deny the information that he now says does not correspond to reality. I can't be jumping to so many things like this. I will not be reactive to things about what I elaborate and constitute "and he recommended reading" the document of the Toledo Pact that is very interesting "and asked that now they let him work with the social agents.